CHANNELSIDE DISTRICT - Page 9 - Channelside District Attractions
---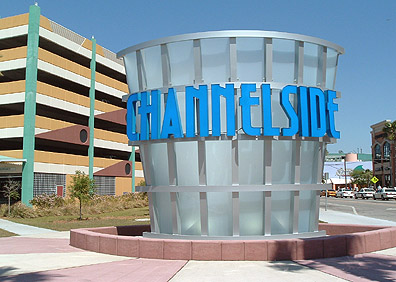 Welcome to the Channelside District!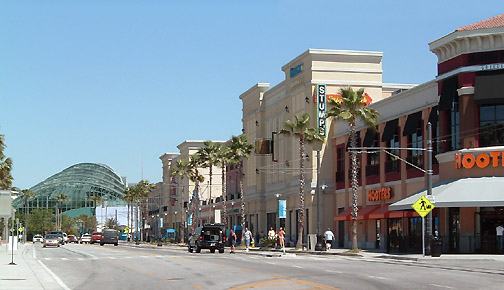 A view of Channelside Drive looking east from in front of the streetcar Station.
At the far left can be seen the Florida Aquarium.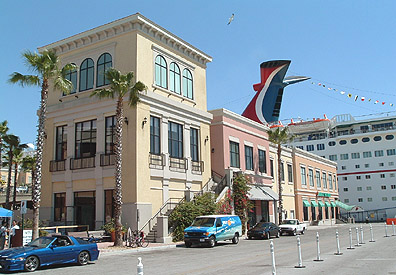 The buildings of Channelside are designed in a combination Florida/Caribbean style.
In the background is the cruise ship "Sensation."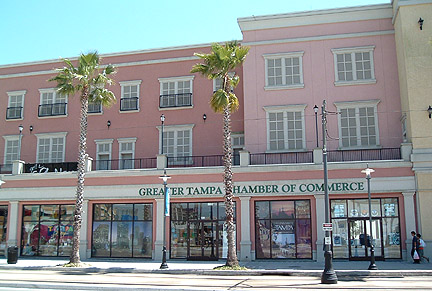 Late March & early April 2004 has been "Chamber of Commerce weather"
with temperatures in the low 70's, with low humidity, breezy and mostly cloudless.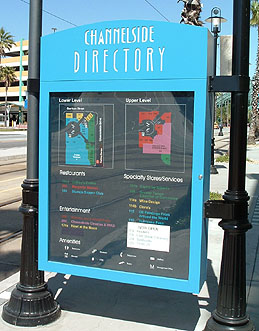 This directory shows the places of interest in the
upper and lower levels of the Channelside complex.
---
Channelside 1 Channelside 2 Channelside 3 Channelside 3A Channelside 4 Channelside 5
Channelside 6 Channelside 7 Channelside 8 Channelside 9 Channelside 10
Channelside 11 Channelside 12 Channelside 13 Channelside 14 Channelside 15