CHANNELSIDE DISTRICT - Page 6 - St. Pete Times Forum
---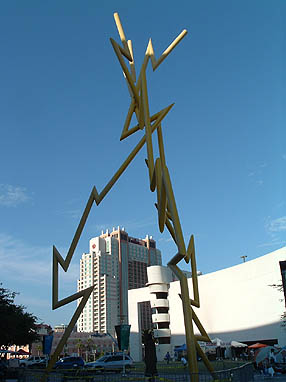 The Marriott Waterside can be seen here under the bolts sculpture. The large curved wall of the parking garage is used as a giant screen on which the "away" Lightning Stanley Cup games have been projected for hundreds of exciting Lightning fans to watch.
Read about the sculpture and the artist, Jonathan Borofsky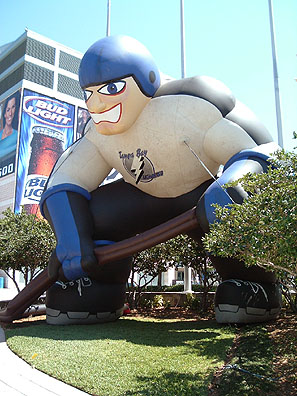 I'd hate to face off against this big guy.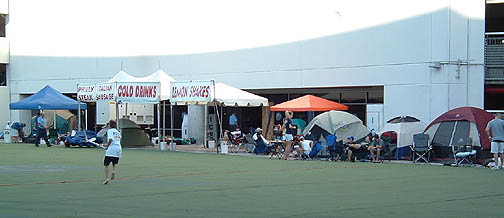 On the morning of every Lightning game during the season, including the playoffs and the Stanley Cup finals, the Forum sells 200 tickets at $8 apiece, to the first 100 fans, limit two tickets per customer. As the Lightning advanced through the playoffs, avid fans show up earlier and earlier to get in line for these tickets. The Forum now issues them a wrist band with a number in order of arrival. For game 5 of the Cup on Thursday, June 3, campers showed up on June 1, Tuesday morning. Once they are wristbanded, they have to stay on the premises for roll call every two hours beginning at 7pm on Tuesday. This photo was taken at 8am on Wednesday, with a whole day more to go.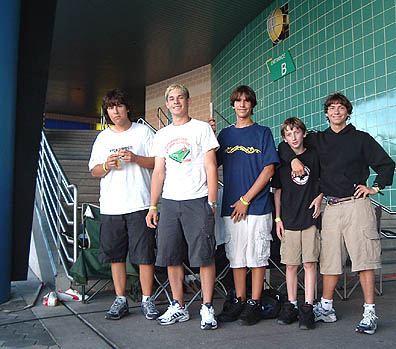 These 5 young men camped out at the foot of the stairs had such modern conveniences as TV and their Xbox video game.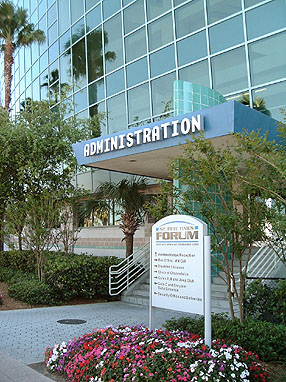 The Administrative Office entrance is on the
north side, along Channelside Drive.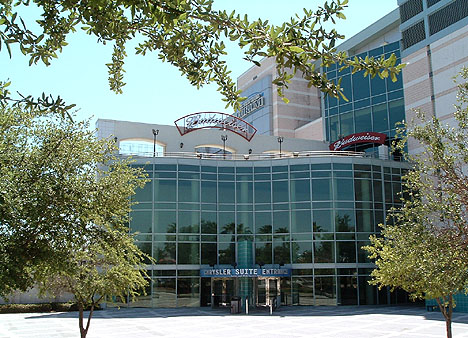 The Chrysler Suite Entrance on the west side of the St. Pete Times Forum
Visit the St. Pete Times Forum website
---
Channelside 1 Channelside 2 Channelside 3 Channelside 3A Channelside 4 Channelside 5
Channelside 6 Channelside 7 Channelside 8 Channelside 9 Channelside 10
Channelside 11 Channelside 12 Channelside 13 Channelside 14 Channelside 15