CHANNELSIDE DISTRICT - Page 2 - Harbour Island Bridge Area to West
---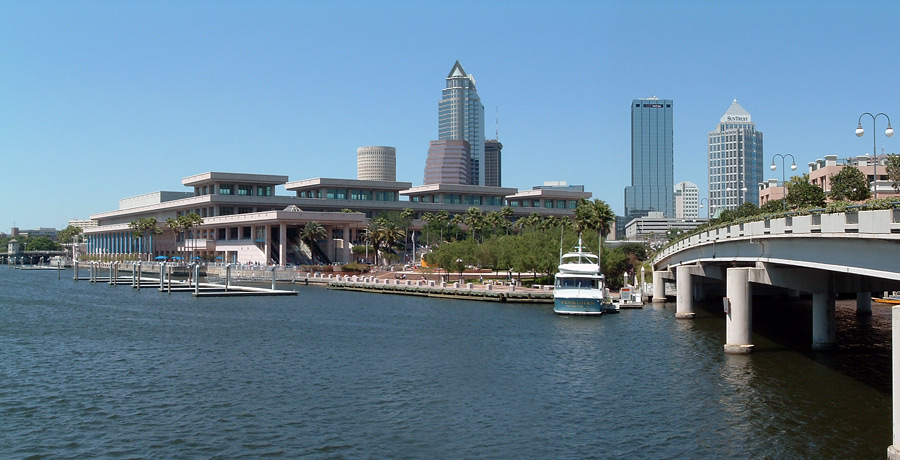 Looking north from the terraces along Harbour Island's northwest shore, April 2004.
This is Garrison Channel and the Harbour Island Blvd Bridge, with the Tampa Convention Center to the left.
The Harbour Island People Mover ran alongside this bridge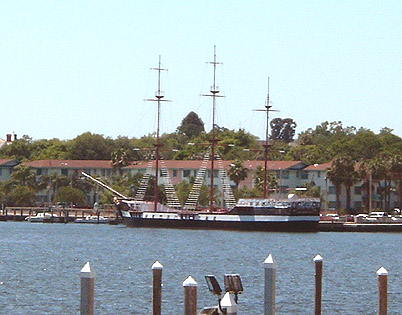 The infamous pirate ship "Jose Gaspar" used in Tampa's annual Gasparilla celebration is moored near the mouth of the Hillsborough River near Tony Janus Park, along Bayshore Blvd.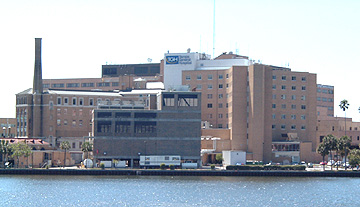 Tampa General Hospital is located on the northernmost part of Davis Island, which is adjacent and to the west of Harbour Island.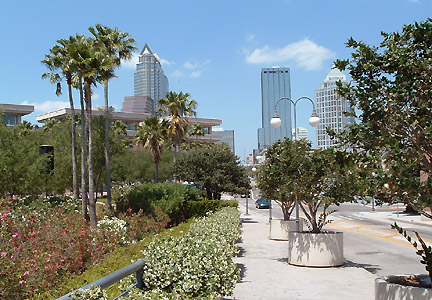 View of downtown skyline from the Harbour Island Bridge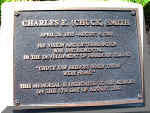 Click to read plaque
at north end of bridge.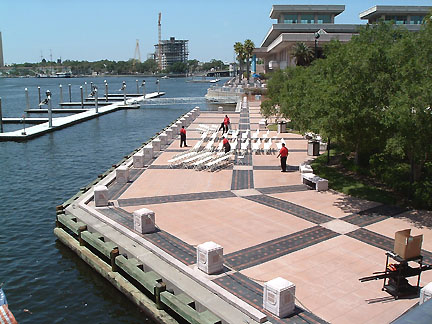 View of the Channelwalk to the west of the north end of the Harbour Island Bridge
Here you see workers setting up chairs for a special event.
---
Channelside 1 Channelside 2 Channelside 3 Channelside 3A Channelside 4 Channelside 5
Channelside 6 Channelside 7 Channelside 8 Channelside 9 Channelside 10
Channelside 11 Channelside 12 Channelside 13 Channelside 14 Channelside 15