Tampa Streetcar Fest 2004 - Page 7
Centennial Park Plaza
---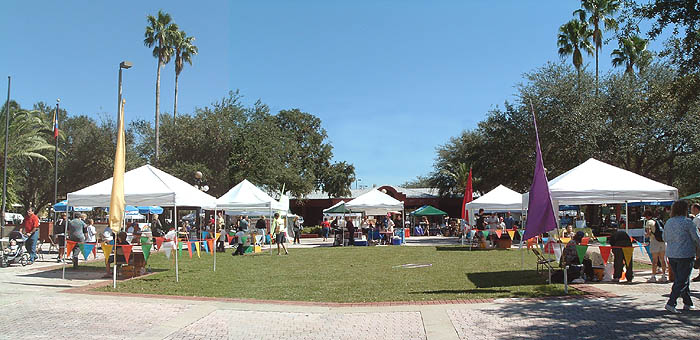 After arriving at the Centennial Park Plaza Station at 8th Avenue and 20th Street, we backtrack a block or two to visit the park. The park is alive with activity every weekend, as vendors display their wares in the brick shelters which surround the park. Today, tents have set up with various games and refreshments.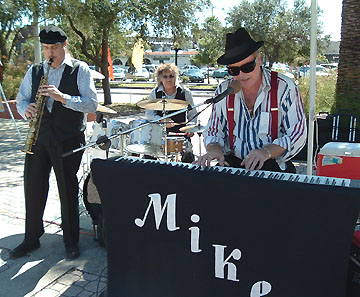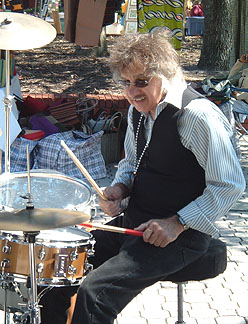 Mike entertains the crowd with jazzy favorites.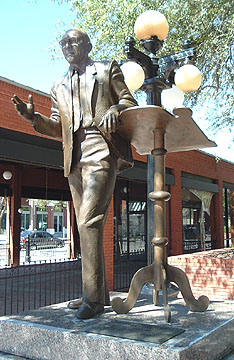 Anthony "Tony" Pizzo
1912 - 1994
Tony Pizzo, a lifelong member of the Tampa community, beloved civic leader, historian, businessman and author whose infectious enthusiasm inspired the preservation of local history. He was highly regarded for his kindness and generosity as well as his remarkable knowledge of local history.
The grandson of Sicilian immigrants, Tony was born September 22,1912, on the corner of 8th Avenue and 18th Street in Ybor City. His parents, Paul Pizzo and Rosalia Pizzolato ran a thriving grocery store, an institution that managed to endure the urban "renewal" of Ybor City.
He grew up in Ybor City and personally witnessed many of the events that shaped Tampa and Hillsboorough County, particularly the growth and development of the cigar industry.
The long survival of the family bodega was a credit to the indefatigable Pizzo, who at times worked single-handedly to preserve the embattled enclave, which was once the greatest Latin colony in the South.
Portions of the above come from "An Interview With Tony Pizzo" at USF Digital Archives.
Read about Tony Pizzo and other Ybor City notables in a PDF file from the Ybor Museum.
Search the Tony Pizzo Collection at USF's Digital Archives.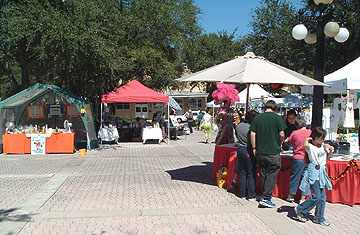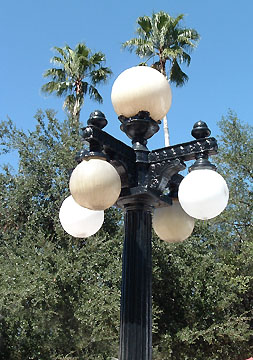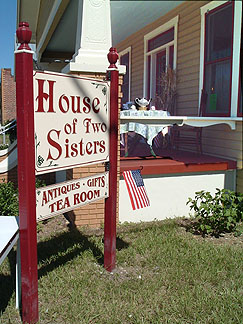 This "Casita" across from the plaza has been turned into a nostalgic tea room.
MORE SCENES FROM CENTENNIAL PARK PLAZA AREA:
---
1 2 3 4 5 6 7 8 9 10 11 12 13 14 15