Tampa Streetcar Fest 2004 - Centro Ybor to Centennial Park - Page 6
---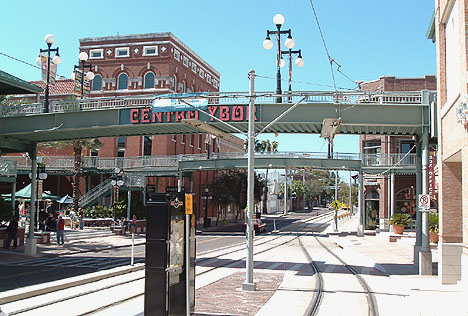 We now depart Centro Ybor and continue east on 8th Avenue.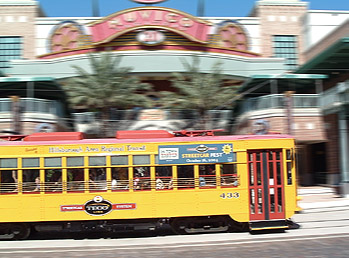 Car 433 blazes along 8th Avenue at warp speed in front of the Muvico theaters. Ybor City's version of the Cannonball Express.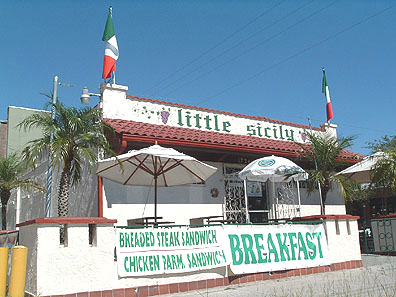 "Little Sicily" at 1724 E Eighth Ave. is on the north side of 8th Avenue, between Centro Ybor and Centennial Park Plaza. A family owned business with a lot of pride, it calls itself "Ybor City's Deli." It has an endless selection of salads, soups, sandwiches, cheeses and desserts. It offers indoor bar-style seating or outdoor patio eating for its breakfast line and $3.99 lunch specials. 7:30 a.m. to 5:30 p.m. Mon.-Sat.; 7:30 a.m. to 4:30 p.m.
---
1 2 3 4 5 6 7 8 9 10 11 12 13 14 15