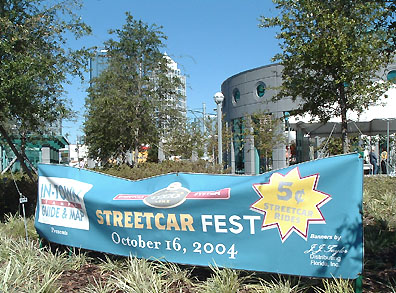 Welcome to the TECO Line Southern Transportation Plaza.
Streetcar Fest celebrates the 2nd anniversary of the return of the cars to Tampa's streets.
Links in ALL CAPS will take you to other photos at tampapix.com showing sights in the same area.
Use your back browser button to return to your previous page.
Links to offsite webpages open in a new window.
Special Events included:
Bring Your Nickels! 5¢ rides all day

The Antique & Classic Car Show hosted by Ronnie Setser

Tours and Rides on Birney #163: An Original Tampa Streetcar

Ybor City Fresh Market's Old Fashioned Celebration at Centennial Park Plaza

Wedding Vow Renewal & Reception for couples married in 1946 and earlier
MORE VIEWS OF SOUTHERN TRANSPORTATION PLAZA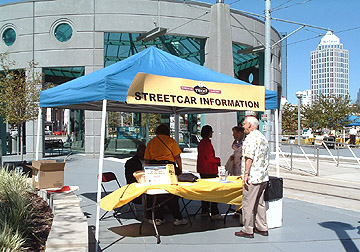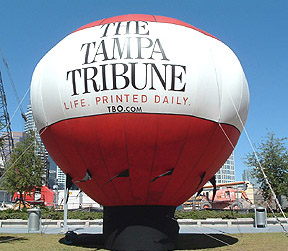 Part of the festivities were held here in at the Southern Transportation Plaza.

Couples who were married before or in 1946, the last year of the streetcars in Tampa, renewed their wedding vows here.
Read an article about one of the couples who were married in 1946.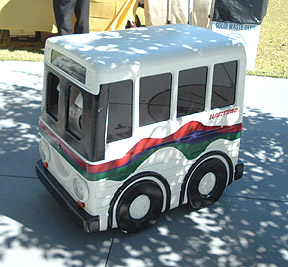 This little HART Line bus greeted attendees by scurrying around via remote control.
---
1 2 3 4 5 6 7 8 9 10 11 12 13 14 15