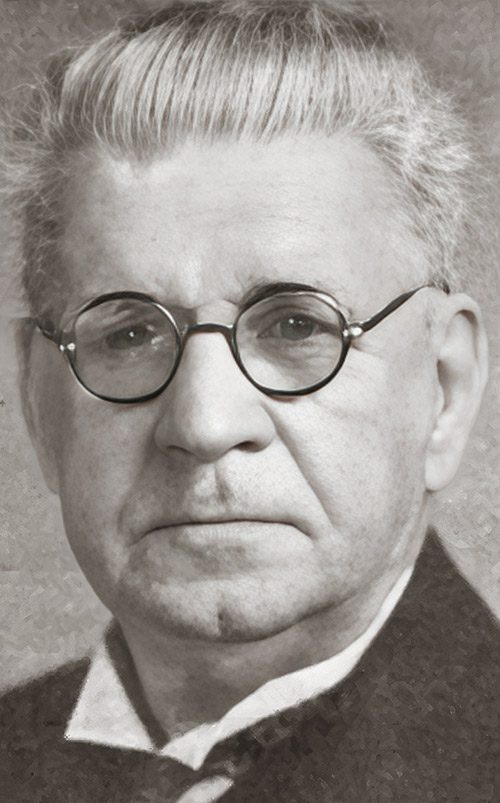 Hugh C. Macfarlane was born in Pollock Shaws, Renefewshire, Scotland, December 28, 1851. He immigrated to the United States at the age of 14 with his parents in 1865, arriving first at Fall River, Massachusetts. They soon resettled about 100 miles north of St. Paul, Minnesota, where Hugh attended St. John's College. He then moved, alone, to Boston, where he was employed as a newspaper reporter before enrolling full time as a law student at Boston University. Upon graduation, he was admitted to the Massachusetts bar, and opened law offices in Fall River. Soon after opening practice, Macfarlane married a girl known only as "Miss Brown" by family members. The marriage was a short one; after giving birth to a son, James, the couple were divorced, and Hugh decided to begin a new life by moving to New Orleans. It was in the sunny Southern city that Macfarlane first heard about Tampa, a tiny coastal village along Florida's west coast. Stories of the village evidently intrigued him, since he decided to move to the sleepy Gulf Coast settlement in 1884, when he was thirty three years of age. By the time he moved to Tampa, he was an experienced lawyer with a law degree from Boston University. Three years later he was appointed city attorney, and in 1893 state attorney for the 6th Judicial Circuit.
Appointments to the Board of Public Works and Board of Port Commissioners furthered his local prominence. In 1892, inspired by the actions of Vicente Martinez Ybor six years earlier, Macfarlane offered free land and buildings to cigar manufacturers a few miles northwest of Tampa proper.
In order to develop West Tampa as Hillsborough County's second cigar manufacturing area, in 1892, Macfarlane and his partners financed the first bridge across the Hillsborough River, the iron Fortune Street bridge. In the fall of 1892, the Macfarlane Investment Company helped start a streetcar route from downtown Tampa into West Tampa, as part of the Consumers Electric Light and Power Company system. By 1900, good transportation and communication between West Tampa and Tampa's port facilities were essential factors in making the new community competitive with Ybor City and Tampa for new factories and businesses.
His initiative paid off. In 1895 West Tampa incorporated as its own city and came to rival Ybor City in cigar production. In 1925, West Tampa was annexed into greater Tampa.
After West Tampa's success, Macfarlane devoted his time between real estate interests and law practice, serving as the top criminal lawyer of the state. He always maintained a personal interest in the laborers and citizens of West Tampa, giving generously, often without publicity, to both individuals and organizations.
In 1908, he contributed forty acres of drained land for the formation of Macfarlane Park. In 1912, he diligently assisted to receive assistance from his fellow Scottish immigrants' foundation for the construction of two Andrew Carnegie libraries, one in Tampa, the other in West Tampa. His community participation included membership in several fraternal orders: the West Tampa Board of Public Works, Port Commissioners, and a life member of the Rocky Point Golf Club. In addition, he maintained membership in local, state and national bar associations.
| | |
| --- | --- |
| | |
| | Howard P. Macfarlane, for whom Howard Avenue is named |
Soon after his arrival to Tampa, Hugh Macfarlane married Frances Pettingrill. They had two children: Howard P. and Mary E. (Hoyt). His son from his first marriage, James, occasionally visited Florida, but maintained his residence in Fall River, Massachusetts.
The family grew and prospered together in Tampa, becoming important in both economic and social circles. Hugh maintained his prosperous legal career throughout his lifetime and was noted as a gifted orator, "whose appearance in the courtroom brought an aura of respect from all present."
Macfarlane remained active in law and formed several law firms until his death at his residence January 7, 1935 at age 83. . His obituary fondly described him as having the "canniness of a Scot, the resourcefulness of an American, and the genuine wit and wisdom of a Florida Cracker." Indeed, his life as a Florida Pioneer enriched not only his local community but also his state and nation.
See these excellent articles about Hugh Macfarlane and the development of West Tampa and the park, sources for information presented in this feature: