The art deco, two-story home was built in 1951. It was purchased by the city in 1984** to tear it down and create more green space in Macfarlane Park. But residents raised awareness of the home's significance and now it is protected as a local historical landmark, designated as such in 2004. Since it was bought with funds from the city's parks department budget, the house must remain a part of the parks department. (**Another sources says it was purchased in 1994.)

Although repairs have been made to the home to preserve it, the building has deteriorated. Its ceiling and walls are damaged. Vandals have spray-painted parts of the structure. There is water damage from a leaky roof.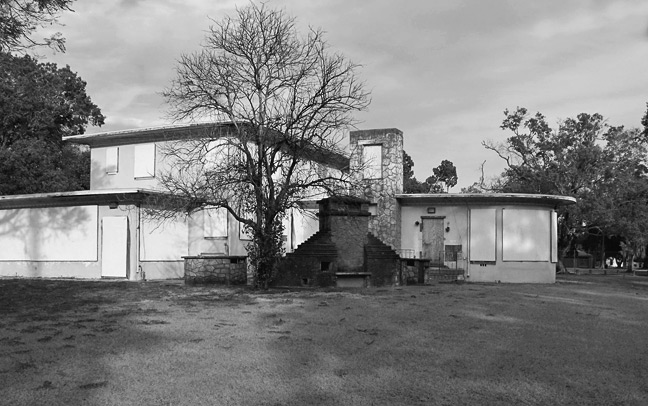 The house has an outdoor brick barbecue, a fireplace in a sunken living room, tile work throughout, a basement, a large kitchen and a heart-shaped front driveway. The curved features of the home are similar in style to the Guida Building, his former carpet and tile business location in West Tampa.