Travel west from the downtown area on Columbus Drive over the Hillsborough river bridge, and soon you will arrive here.
La Teresita Grocery is located on the southwest corner of Columbus Drive and Lincoln Avenue. On the other side of Lincoln Ave. is the Teresita Restaurant and Bakery
| | |
| --- | --- |
| | |
| La Teresita founder Maximo Capdevila | |
Maximo Capdevila was born in a sugar-cane community in western Cuba. He left school after the seventh grade when he was a teenager in Cuba, and went to work at a market similar in concept to our Sam's Club. Maximo so impressed the owner of the store that the owner put him in charge. At first it really bothered him, but the owner told him, 'I trust you and you know what to do. You have a business head on you and this will make a man out of you."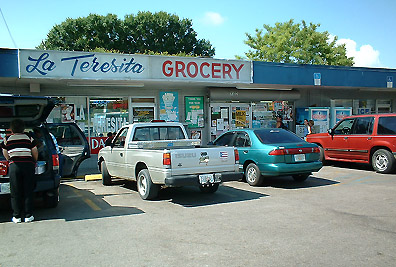 Because of the many Spanish and Cuban restaurants on Columbus Drive, it is often referred to by locals as "Boliche Blvd."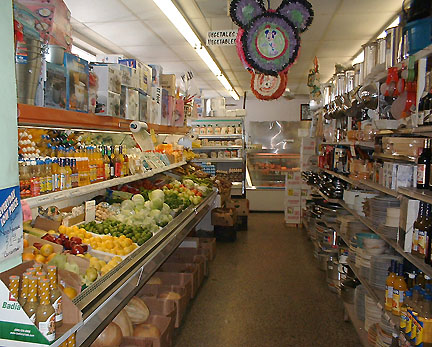 The vegetable aisle; walking toward the meat market.
Maximo married Coralia Perez in 1953 and acquired his own grocery business and warehouse. After Castro came to power, Capdevila felt his business no longer belonged to him. He wanted to start his own grocery business in Tampa, so the Capdevilas boarded a plane in 1962 and flew to Tampa along with their four boys, Jorge, Luis, Albert, and Maximo, Jr.
Max and Coralia saved their money; with Max working for 11 years at Acme Plating Co. and Coralia working many long hours for many years at The Tropical Garment Company as a seamstress. The two older boys, Jorge and Luis, started working at the age of 9 and 7 selling hot Cuban corn tamales on their bicycles on the streets of Tampa on the weekends, and soon Albert and Maxi followed. Three years later, the boys began working at their uncle's meat market. The boys worked weekends and summers for many years.
In 1972, Max and Coralia took a loan from the Small Business Administration and bought a small grocery store from Raymond & Sons, which was named La Teresita for Raymond's wife. Maximino and Coralia, along with their four boys and faith in God, went on to work together to make their American dream a reality.
It was a few years before Max and Coralia even hired someone from outside of the family. The Capdevilas worked long and hard hours, often 16 hours a day, every day, for years, with their four sons working before and after school, too.

The store began serving cafe con leche and sandwiches, and the Capdevilas eventually added a small counter-top restaurant, the La Teresita Coffee Shop, to the grocery store. The small grocery store became a supermarket, fish & meat market and a small coffee and sandwich shop with a large customer base.

Demand grew, and soon, the restaurant seating was not large enough to meet the customer demand. The family made the decision to buy the Philips 66 gas station across the street on the corner of Lincoln and Columbus Drive and created a separate coffee shop there. The restaurant business took off, and the family sold the grocery store in 1986.

In 1993, the family moved the restaurant to its current location at 3246 W. Columbus Drive and called it Capdevila's at La Teresita. The site includes the main restaurant, an adjacent cafe that is open all night on weekends, a banquet hall and a bakery.

Maximo Capdevila passed away in Tampa on Dec. 26, 2010 at age 82, after several years of heart problems.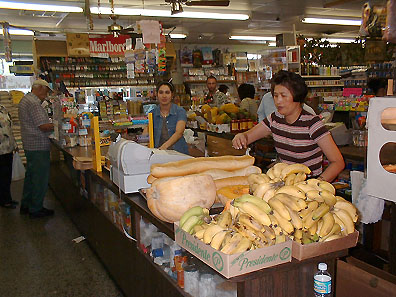 La Teresita is always busy, but their efficient family staff can get you on your way in no time.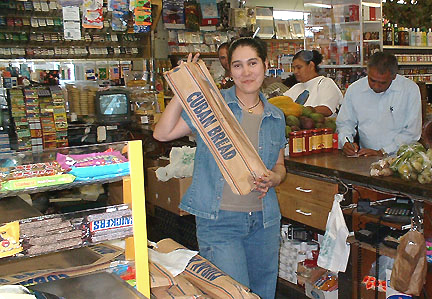 La Teresita Grocery was owned by Sunny & David, Inc. from 1996 to 2001, and from 2002 to 2007 it was owned by Woori Enterprise, Inc. The entire strip center plaza is owned by LEE HYO KEUN and LEE KYUNG SOOK.
Don't forget to pick up a loaf of pan Cubano.