Former Bank Of West Tampa – 1611 N. Howard Avenue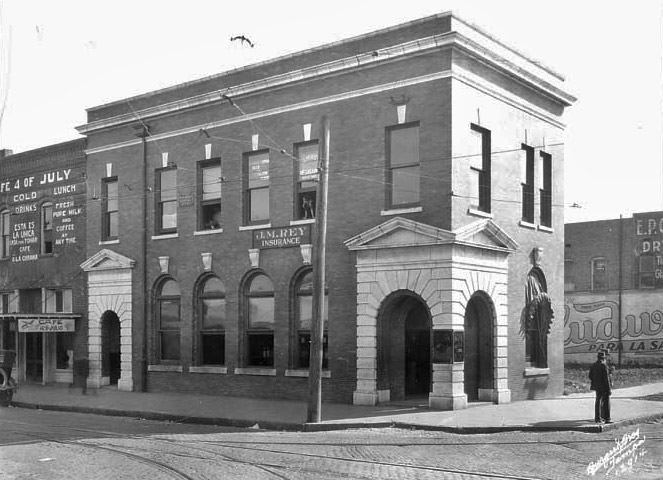 Bank information by Maura Barrios
The Bank of West Tampa opened its doors in 1906, with A. C. Clewis as president and Peter O Knight as Vice President. It was a part of the expansion of the Drew-Henderson-Harris financial corporation, making the institution an affiliate of the Exchange Bank of Tampa.
From its opening until the Great Depression, the West Tampa Bank made prosperous showings in its fiscal reports, reflecting the rapid growth of the surrounding business community.
Bank of West Tampa, Jan. 14, 1925

Burgert Bros. photo from Tampa-Hillsborough County Public Library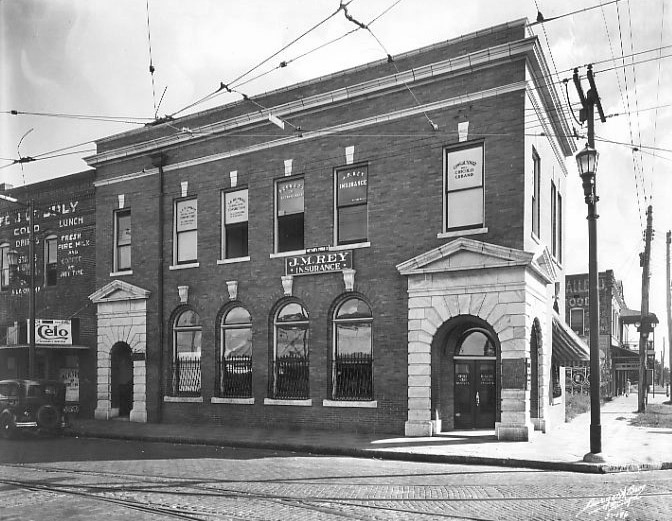 In the wake of bank reform laws during the early years of the Roosevelt administration, the West Tampa Bank was forced to close its doors. The West Tampa Bank announced in 1933 (in the Tampa Tribune) that it would make a voluntary liquidation, noting that all creditors would be paid in full, including all savings deposits. While the second floor of the building was occupied over the interim years, no bank operated on the first floor until after World War II.
The Bank of West Tampa, with J. M. Rey Insurance on the 2nd floor and Cafe 4th of July next door.
Oct. 24, 1932
Burgert Bros. photo from Tampa-Hillsborough County Public Library