The History of Lutz, Florida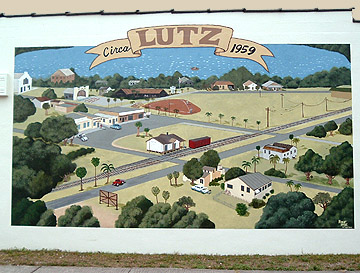 This mural is painted on the north wall of the "Geo-Surv" office building. On the mural, it's the brown building left of center.
By the way, it's pronounced "Loots," not "Luts."
---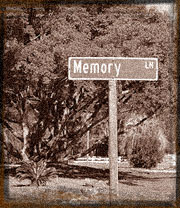 This web page if not for profit, Its purpose is educational so that you may learn about the history and sights of this area. Information and photos on this page comes primarily from a great book about the history of Lutz, "Citrus, Sawmills, Critters & Crackers" by Elizabeth Riegler MacManus & her daughter Susan MacManus. The book is filled with hundreds of old photos, stories and information about most every aspect of the Lutz and central Pasco County area; its people, their lives, work, entertainment, hardships, how the area changed through the years, and much more. I highly recommend this book to everyone, it is available from the University of Tampa Press.