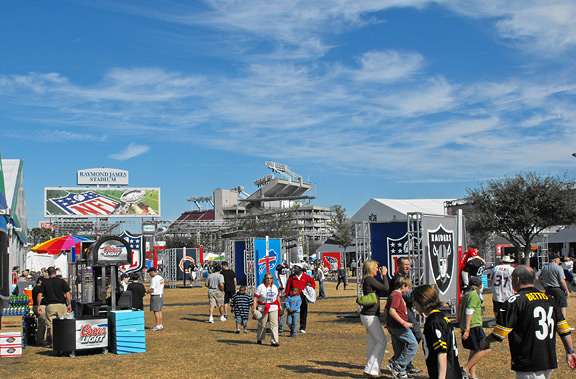 NFL Experience Look Like a Pro - Step inside a uniformed body-cast mold bearing the insignia of any team in the NFL and have a friend snap your photograph, situated along Lombardi Way.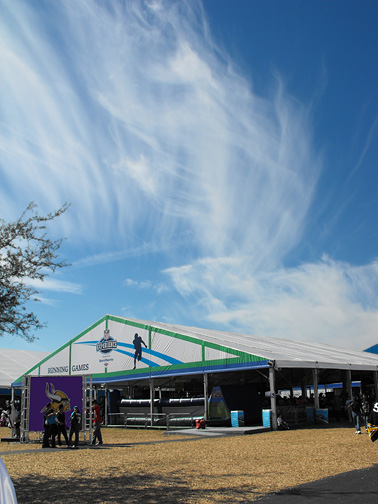 Cardinal and Steeler fans alike found Tampa's sunshine, cool temps and low humidity a welcomed bonus,
but Florida's spectacular daytime tropical version of the Aurora Borealis was beyond imagination.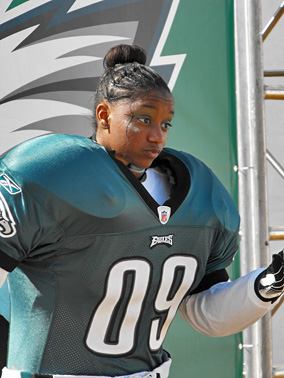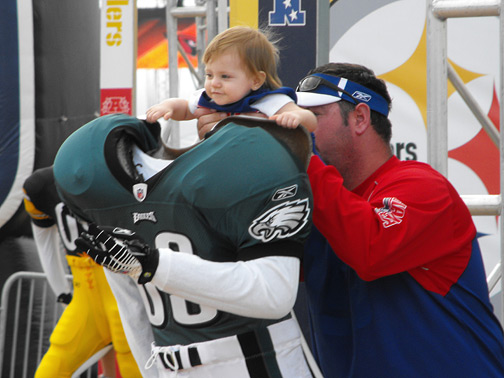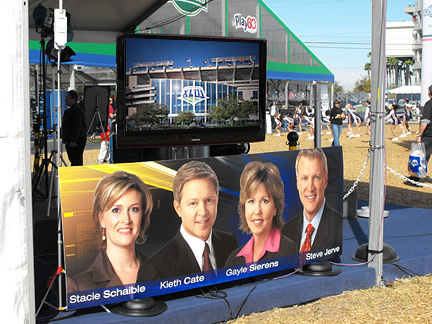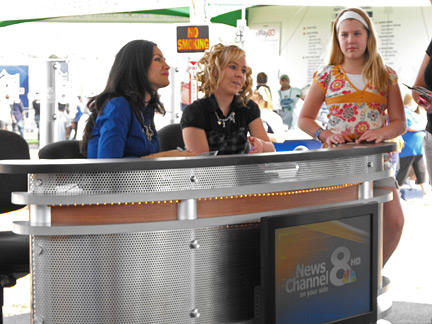 Tampa's NewsChannel 8 Team set up a news desk and gave young wannabe-journalists a taste of broadcasting the news.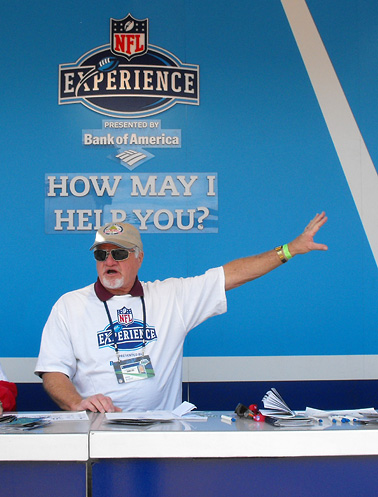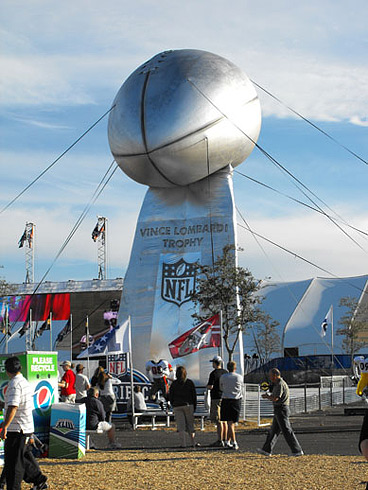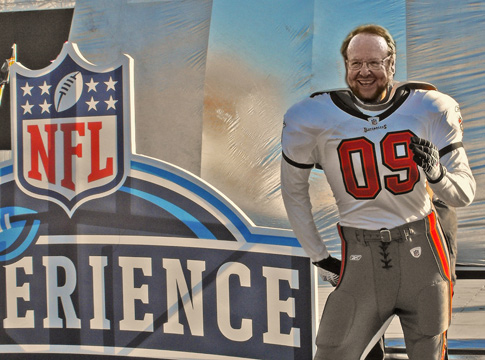 Inflated Lombardi Trophy Inflated Team Owner

One of two giant video screens on each side of Lombardi Plaza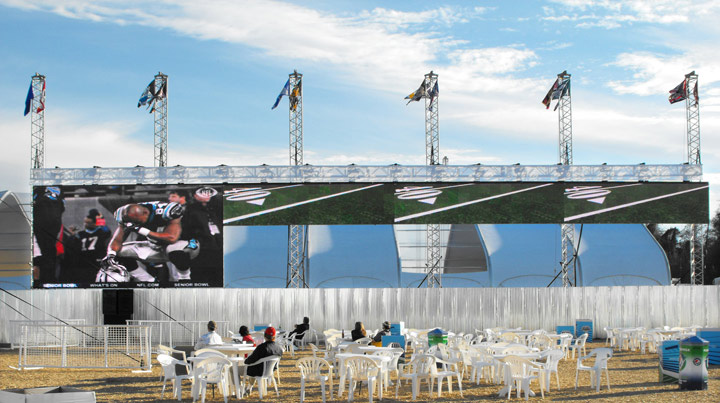 ---
Click thumbnail image to view full-size photo below
Touch Pass and Punt, Pass & Kick+