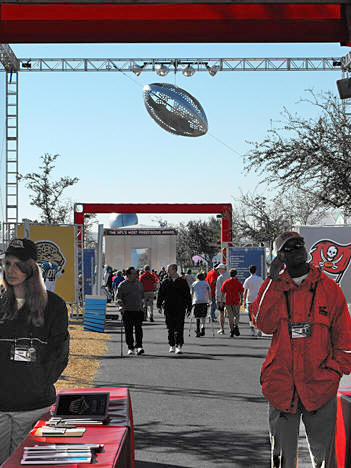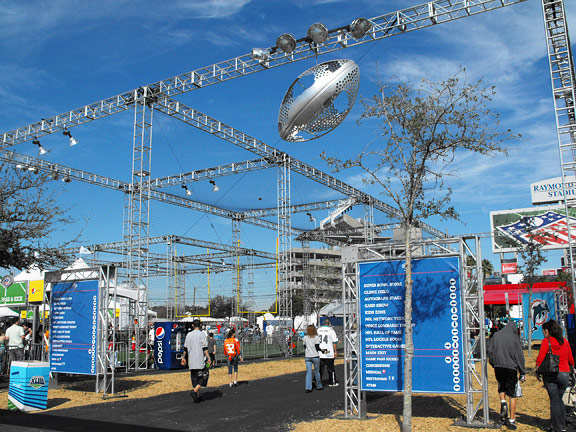 NFL Experience security checkpoint--all backpacks, camera bags, purses, etc. are checked at the entrance.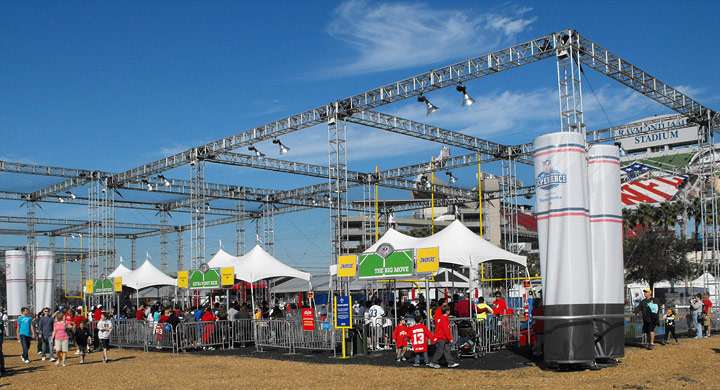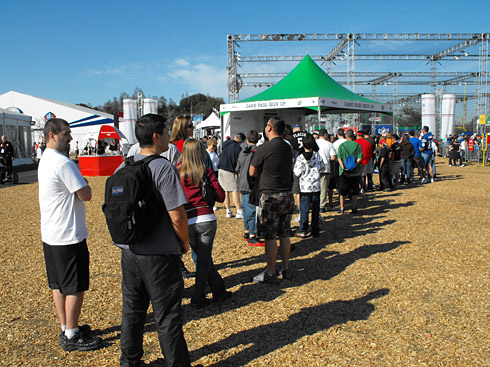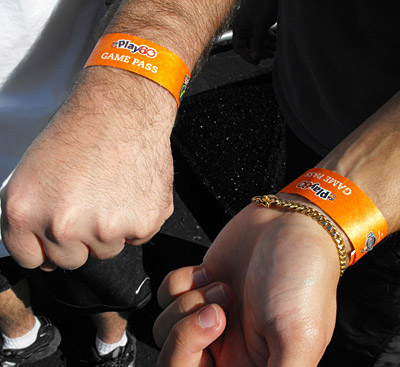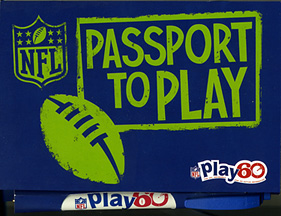 First order of the day: Line up for a Game Pass wristband if you want to participate in the various activities. It's FREE, as is the Passport to Play (includes NFL Play60 ballpoint pen). Use it to record your stats. Inside is a handy map of the NFL Experience.
<![if !vml]>

<![endif]>
<![if !vml]>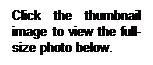 <![endif]>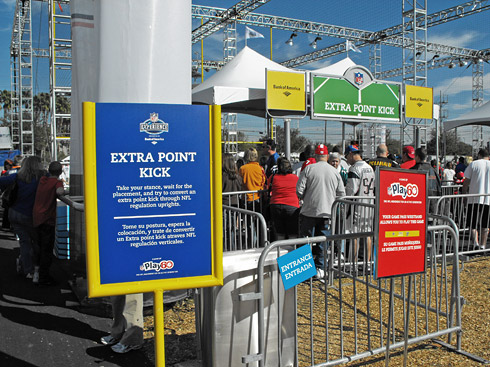 An extra point is about a 17-yard kick. Considering the height of the crossbar, the ball will need to travel about 27 yards.