Home of the Super Bowl 55 Champions Buccaneers
THIS FEATURE IS NOT AFFILIATED WITH THE BUCS ORGANIZATION OR THE NFL

Bucs training facility at One Buccaneer Place, across from Ray Jay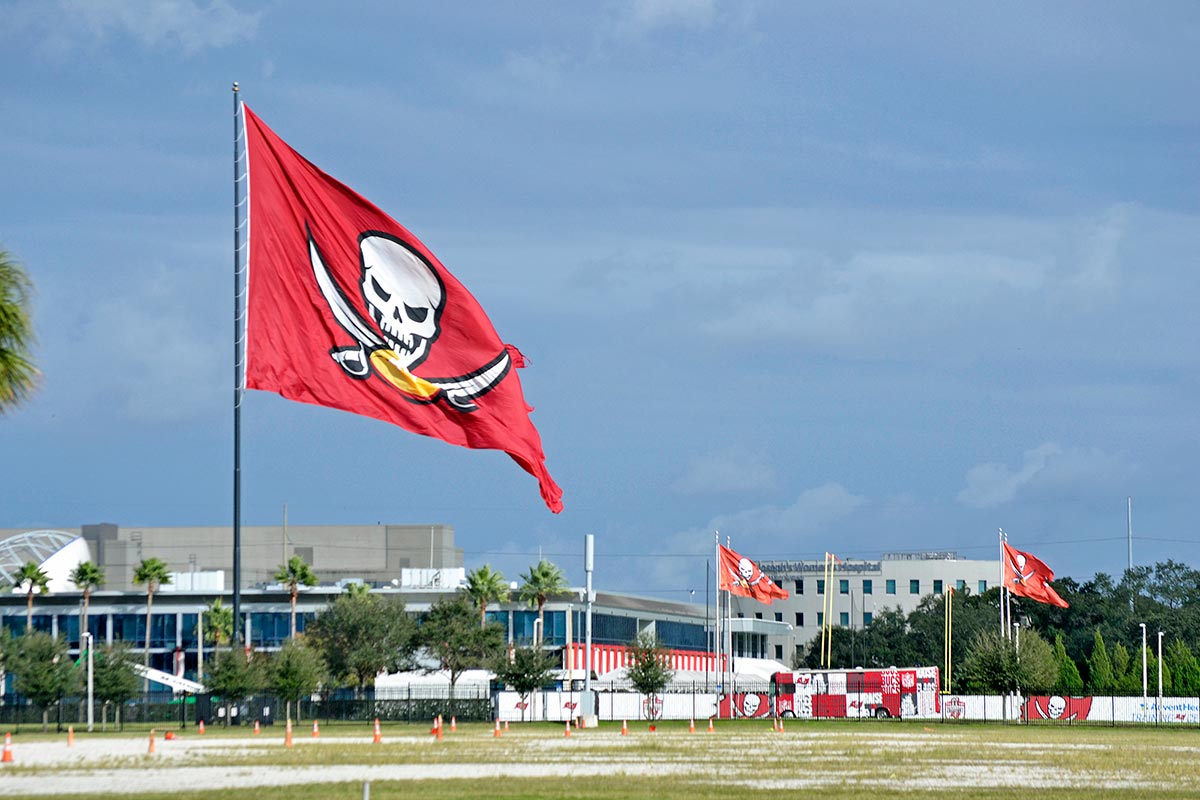 View From The North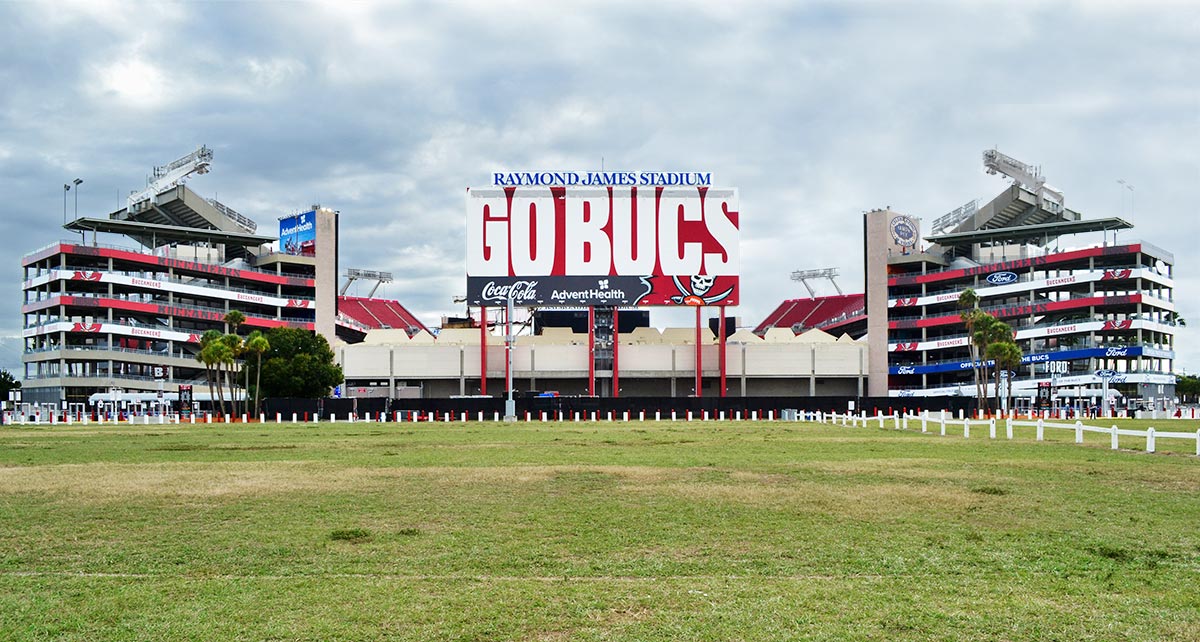 The Northeast Entrance Ramps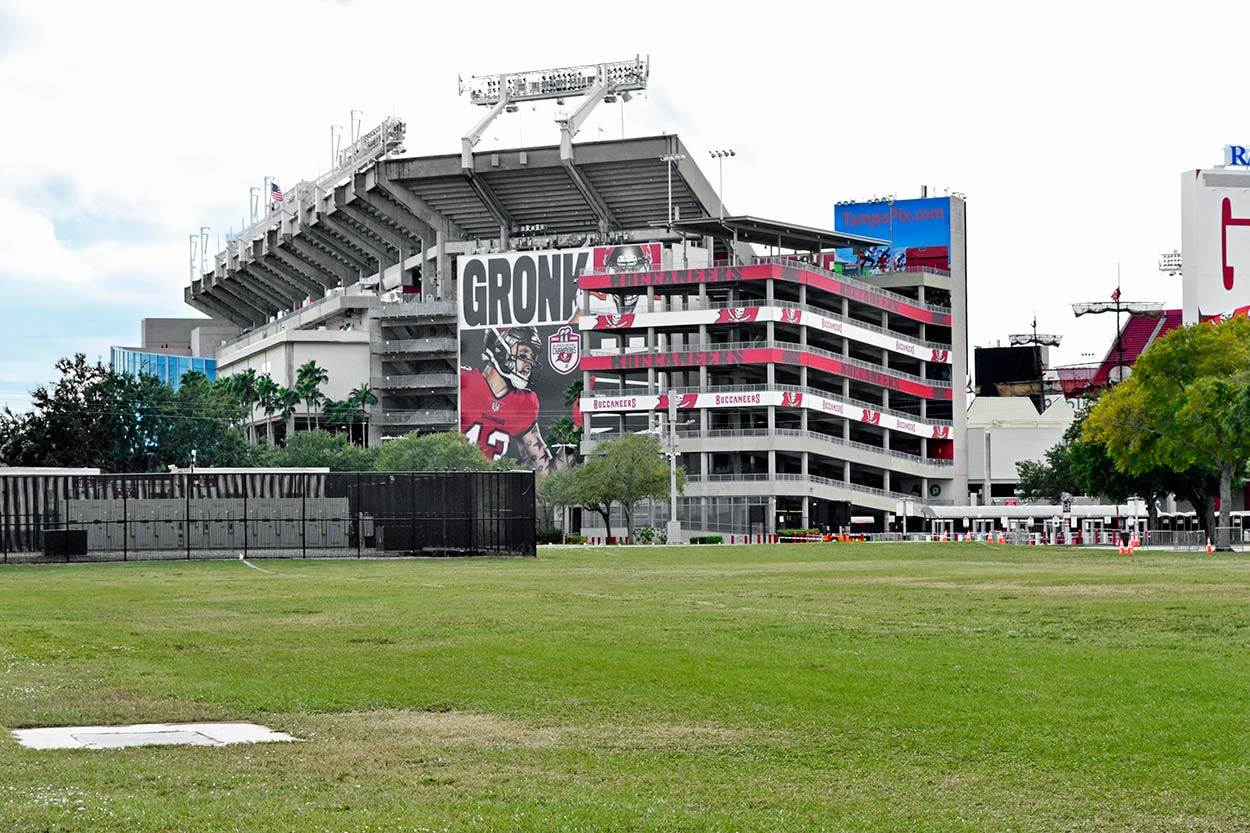 Gronk / Evans Poster
Northeast RayJay Corner

Northeast RayJay Corner
End zone of Pirates Cove
East Side of Ray Jay Along Himes Avenue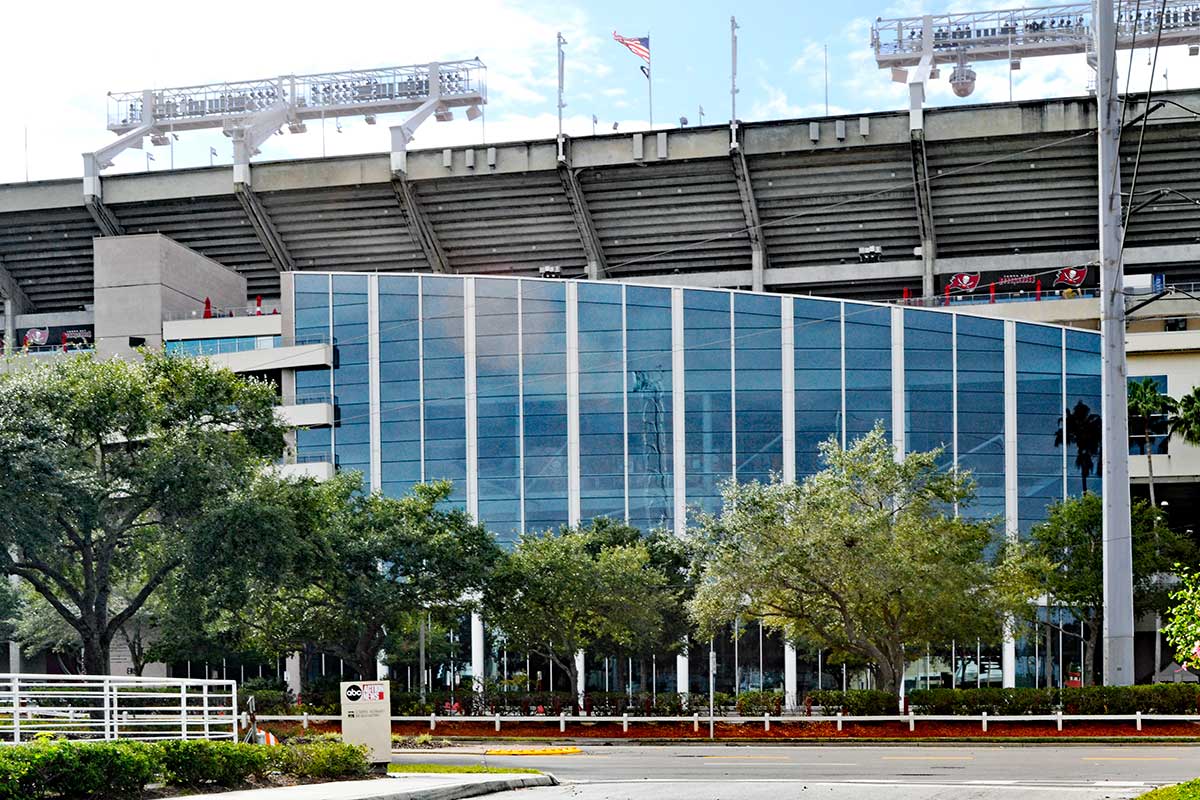 Southeast Corner Ramps and South End Zone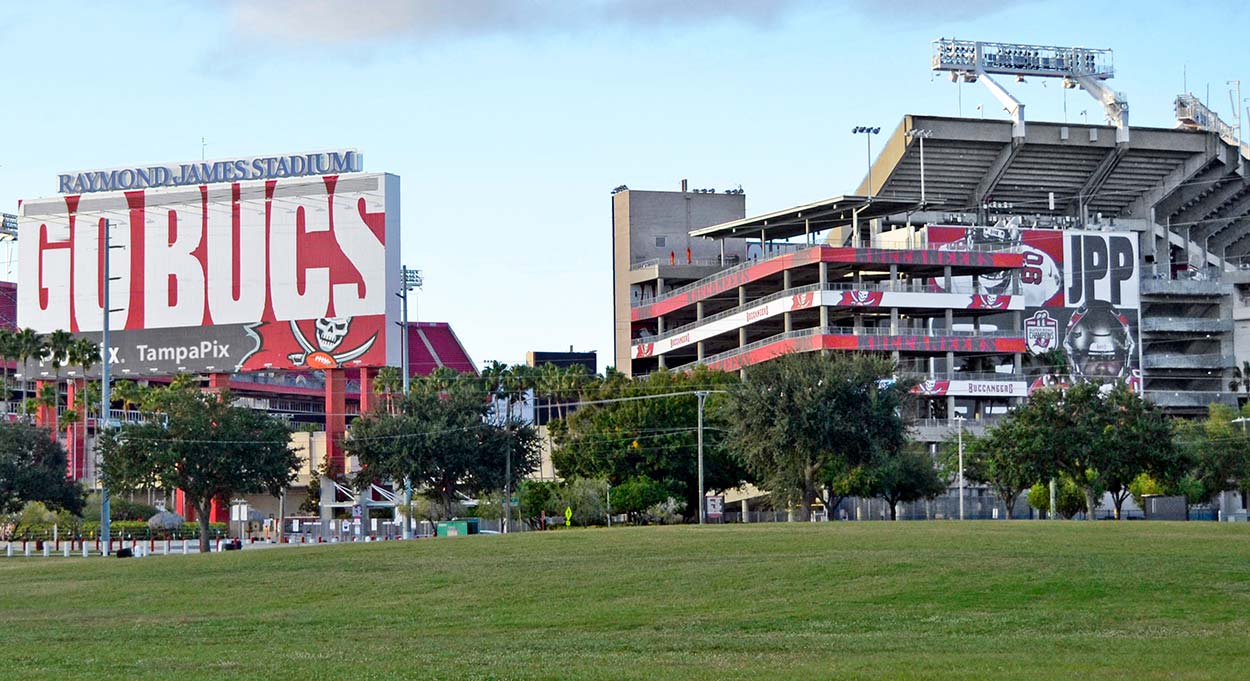 South End of Ray Jay From Across Tom McEwen Blvd.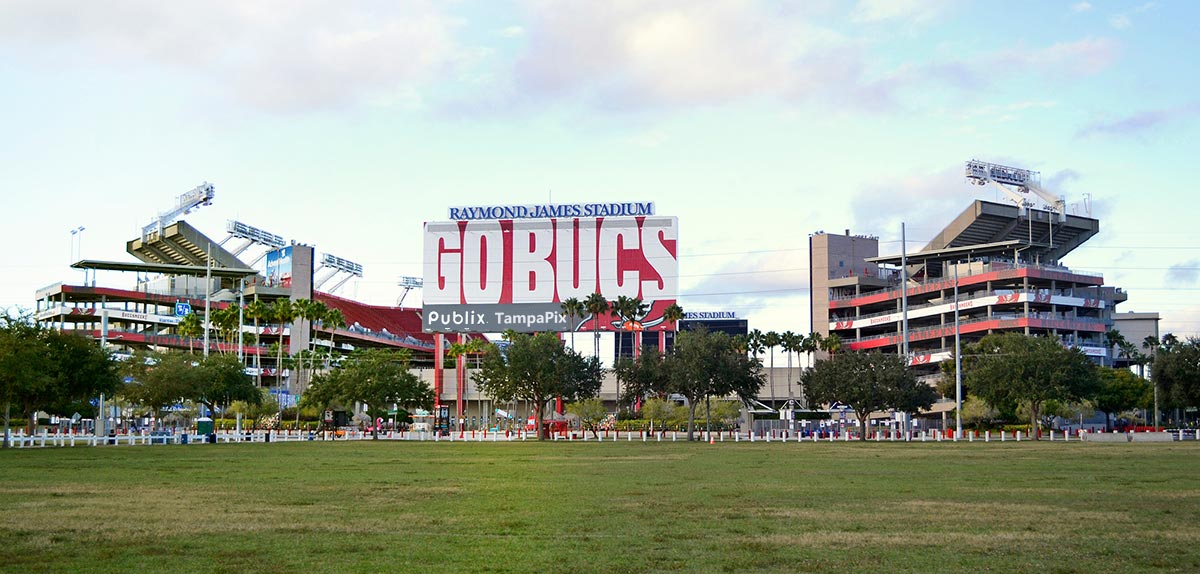 Southwest Ray Jay Entrance, Fifth Third Bank Gate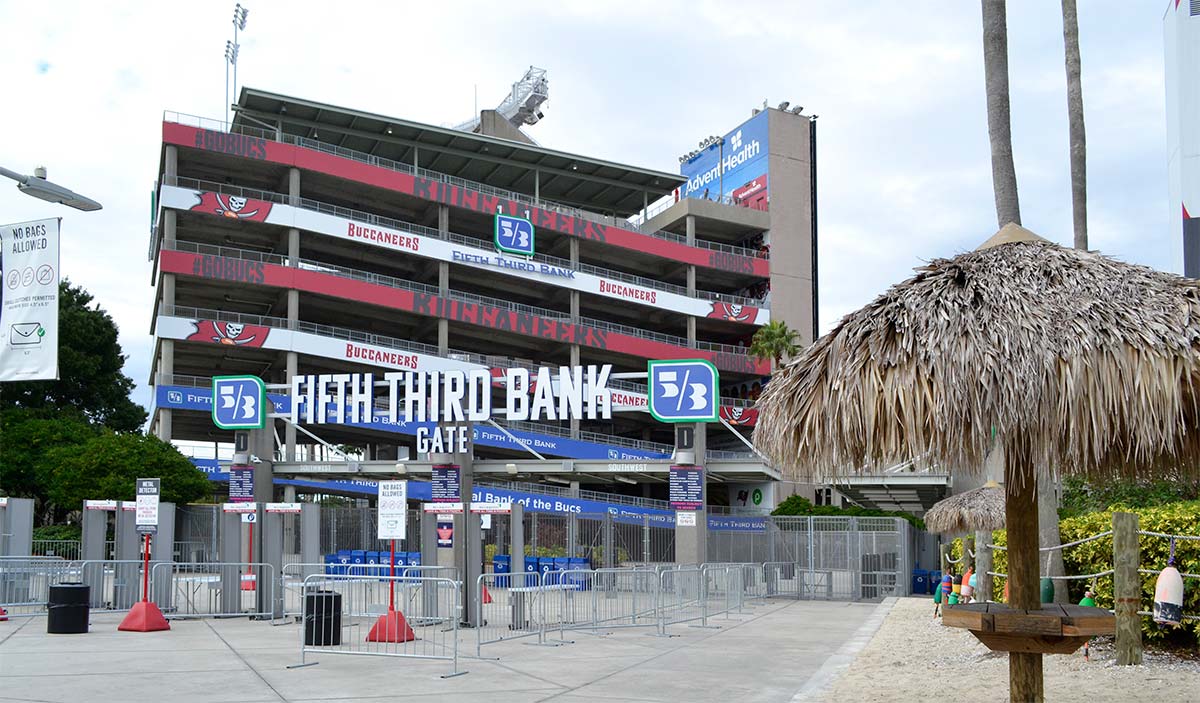 Because you need to be a bank to be able to afford a ticket.
"Bucs Beach" and Will Call/Ticket area below the Instant Replay Screen at South End of Ray Jay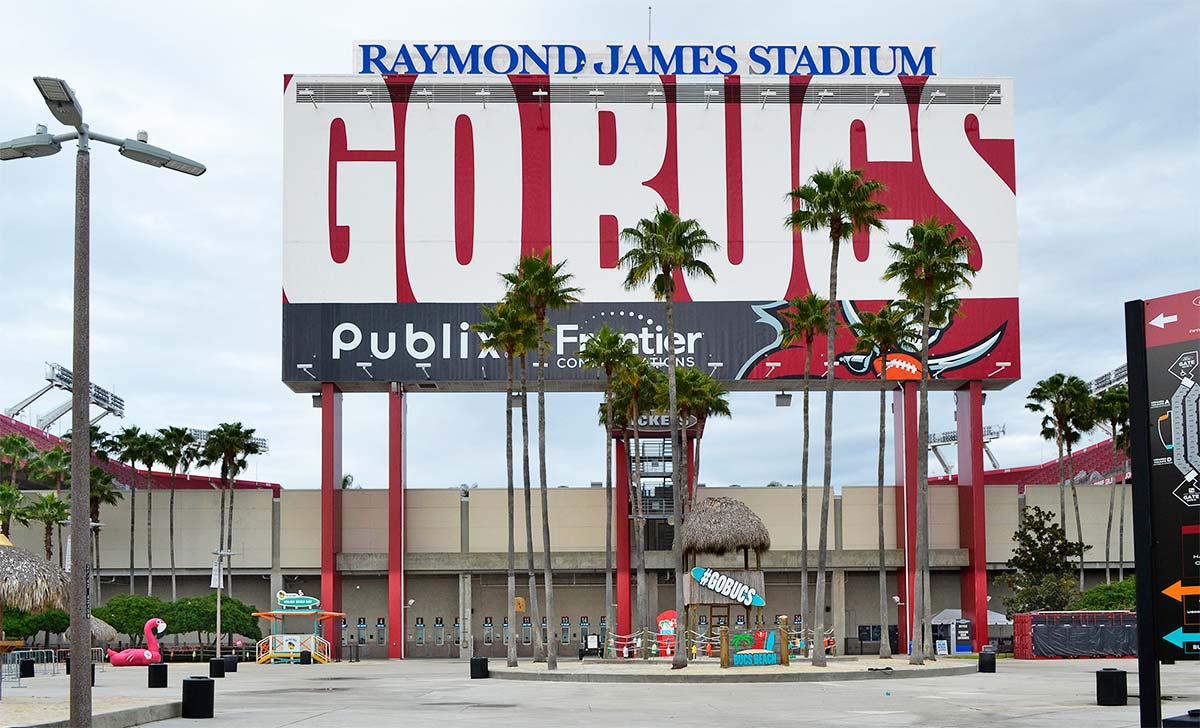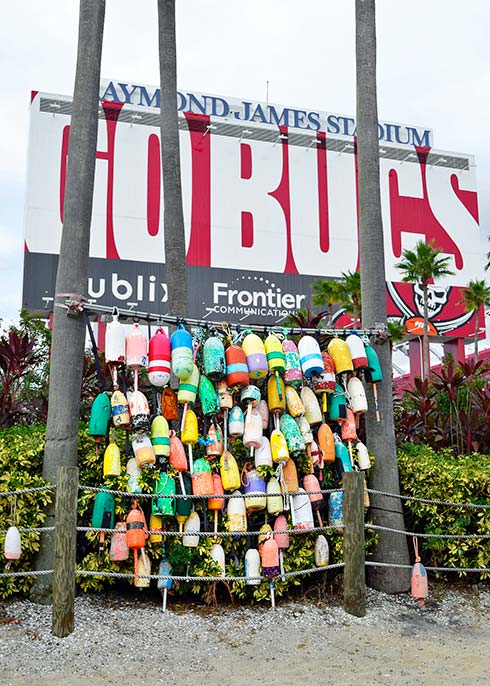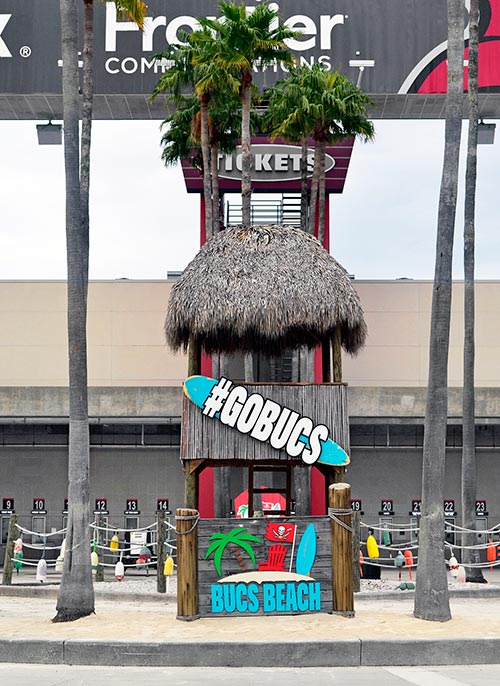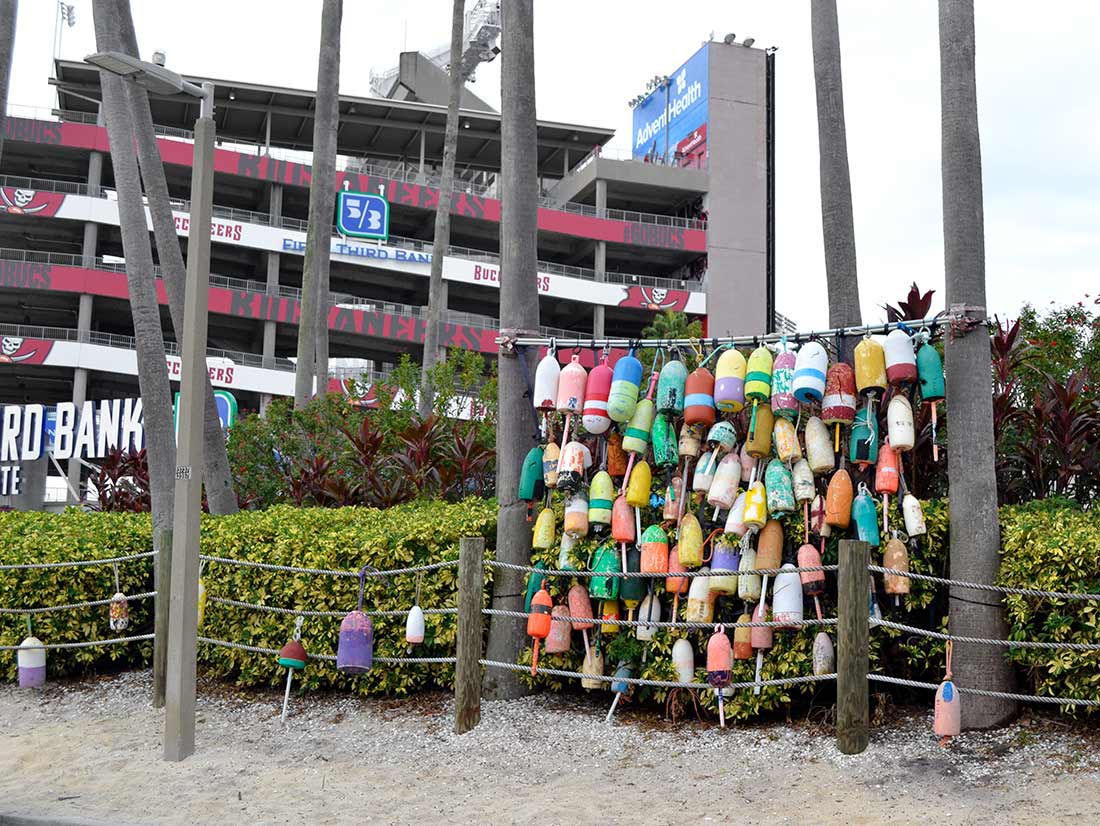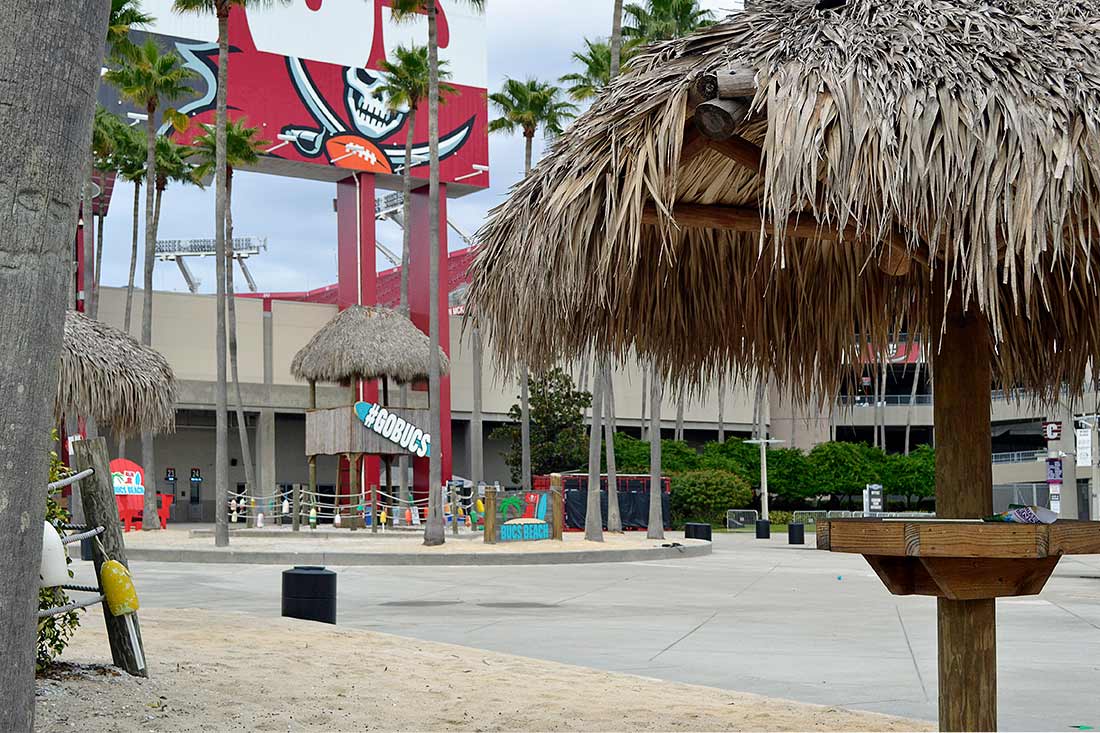 Southwest Ray Jay Ramps & Godwin/Brady Poster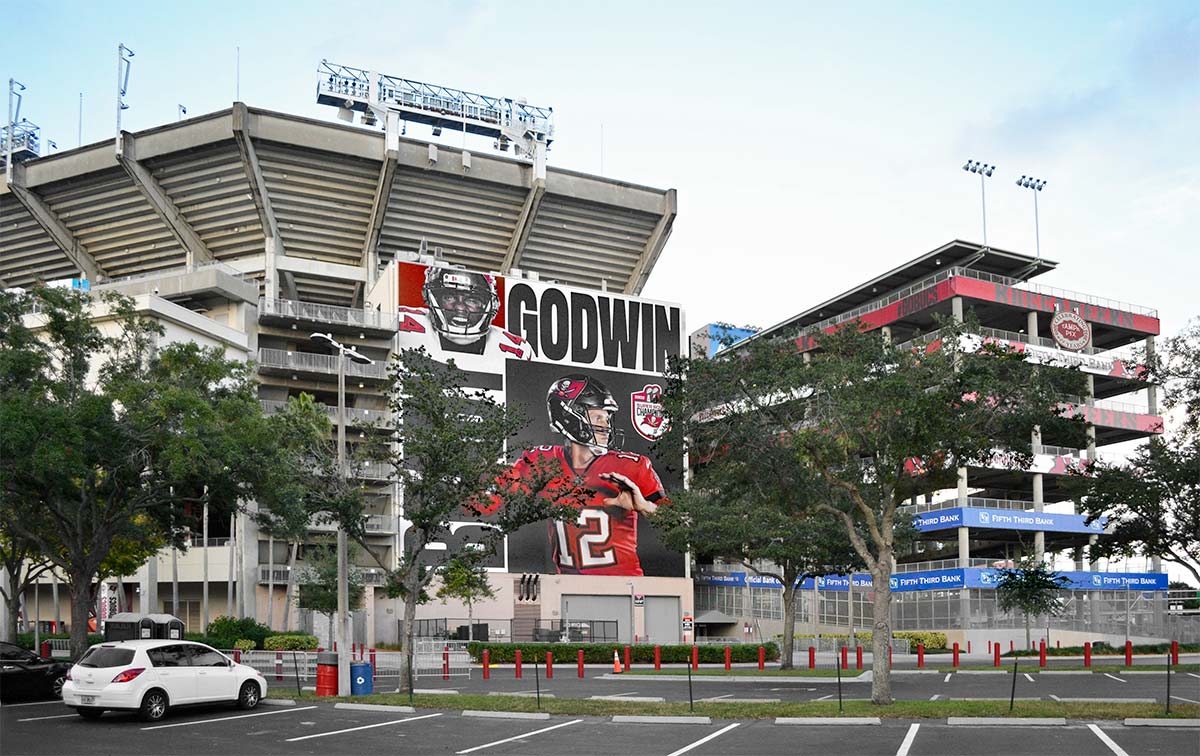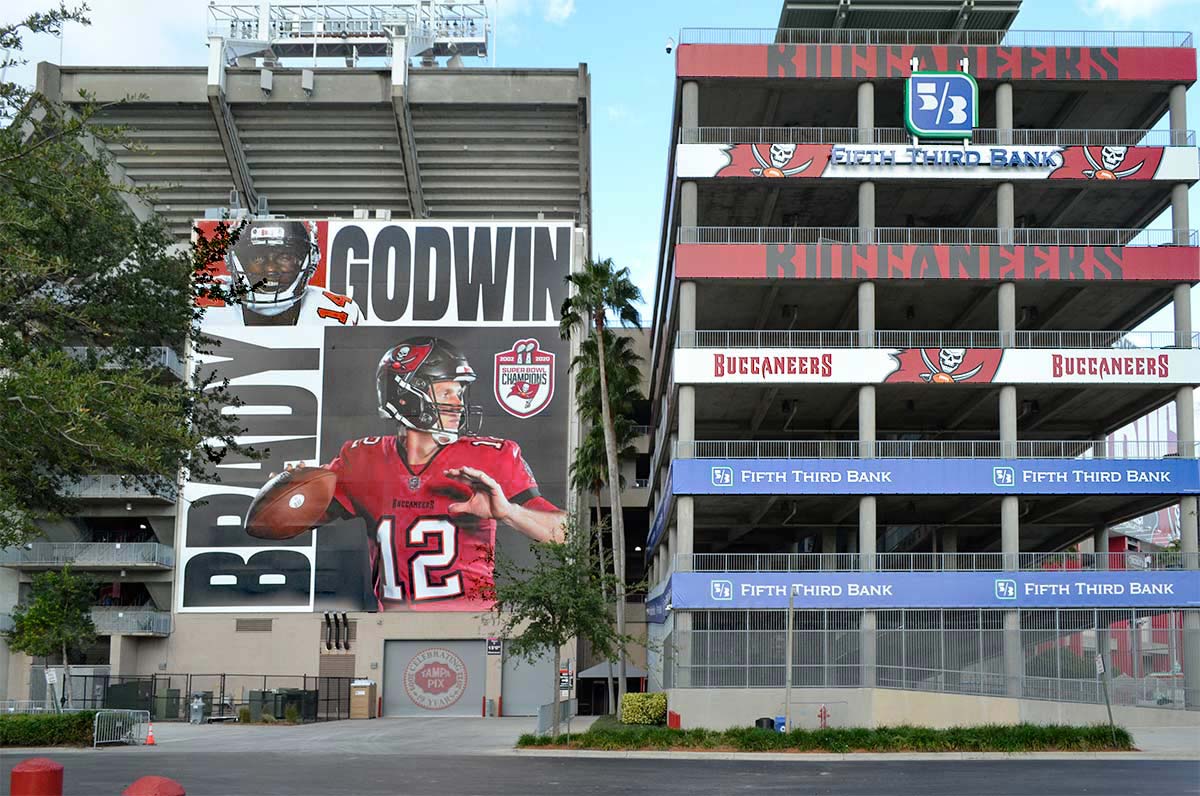 THE G.O.A.T.
(Greatest Of All Time)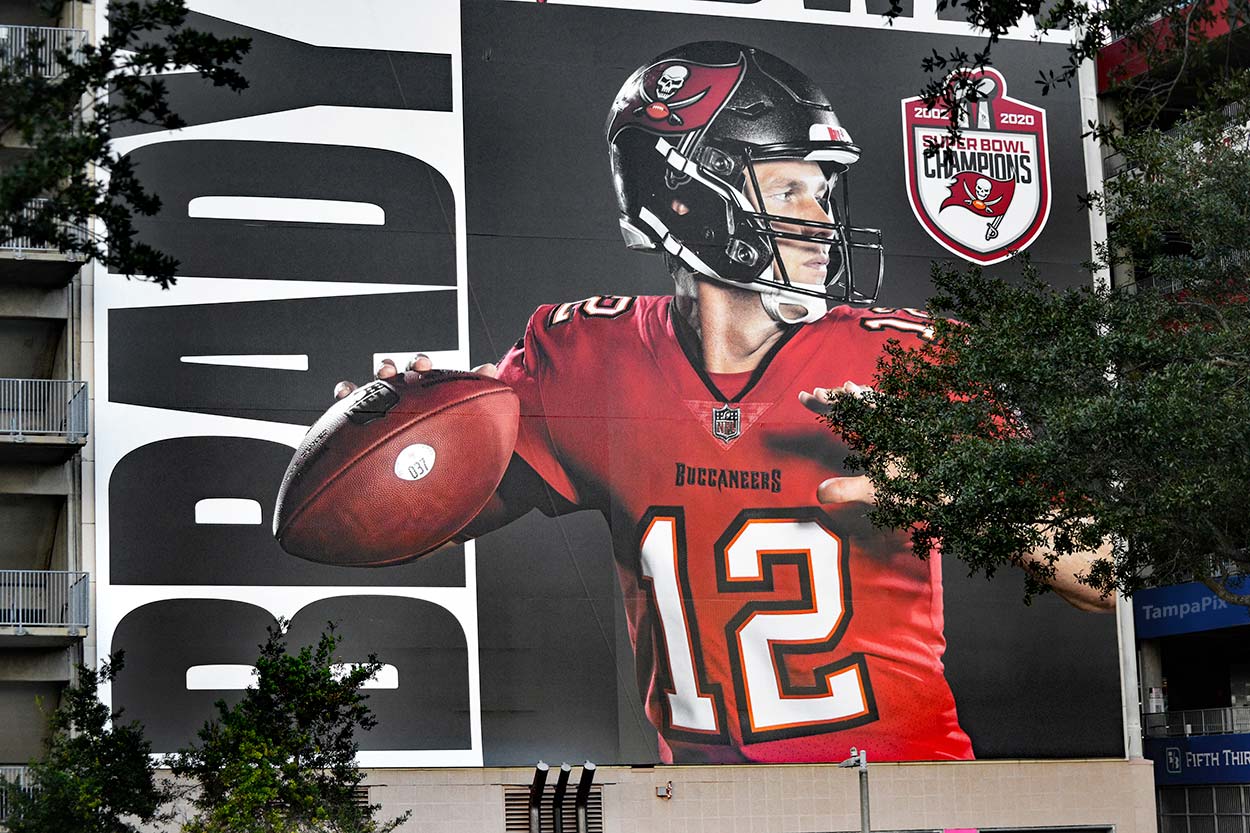 Ray Jay West Side Facing Dale Mabry Hwy.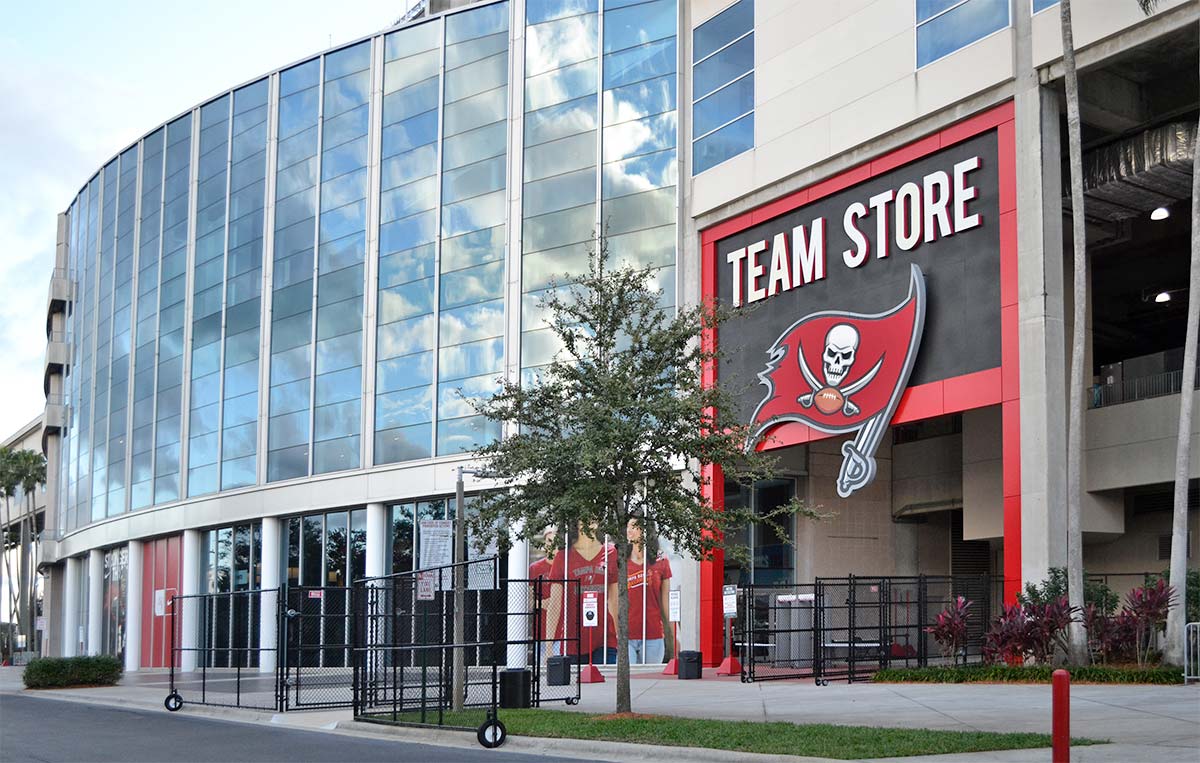 ---
Raymond James Stadium Bucs Buccaneers Ray Jay Matt Bryant 62 yard field goal John Gruden 2002 Superbowl champions champs bucco bruce