Seminole Heights United Methodist Church -Page 2
---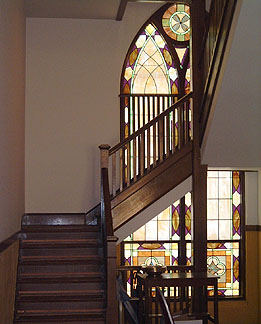 Two views after entering through the front door.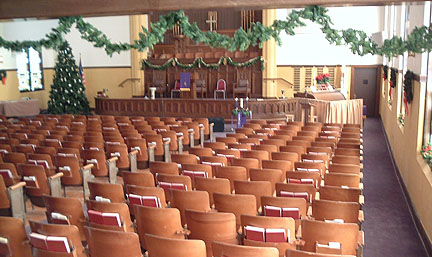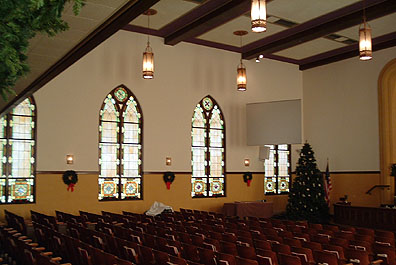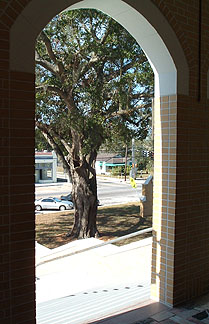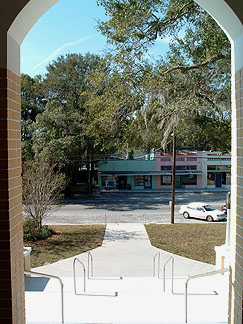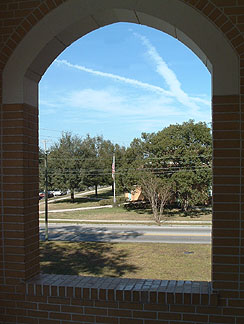 The left and middle views through the archways above show the small business center
across the street where the Sign Arts Group was once located.
The view on the right looking north shows Seminole Heights Elementary School on the north side of Hanna.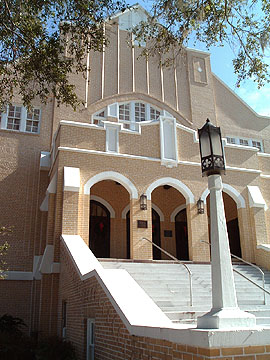 This yellow brick, three-story building has a steeply pitched gable roof and triangular parapet, with a three-tiered set of steps leading to its arched portico entrance. Buttress-like pilasters, two stories high, run the length of the building and are capped with cast-concrete detailing, which also appears along the parapets and vousoirs.
From Tour of Homes
Church p.1 Church p.2
---
Other Tampapix pages on Seminole Heights area sights
Hillsborough High School Memorial Middle School Seminole Hts. Elementary
Seminole Hts. United Methodist Church Seminole Motel Sign Arts Group Bo's Ice Cream
---