Memorial Middle School

---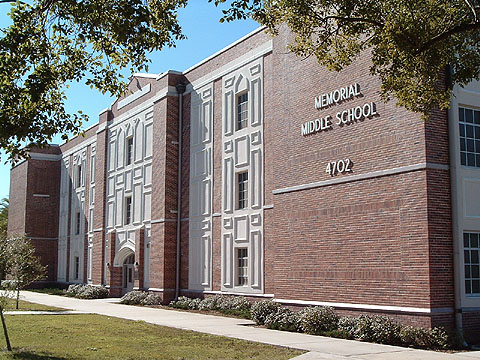 Memorial Middle School is located on Central Avenue at Osborne, directly south of Hillsborough High School. It was built in 1925 and underwent a number of changes through the years, first as a junior high school, then as an adult education center, and finally as a middle school. It was renovated in 1999-2000, and rededicated on March 31, 2001 as Memorial Middle School.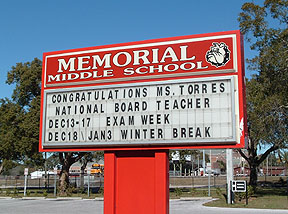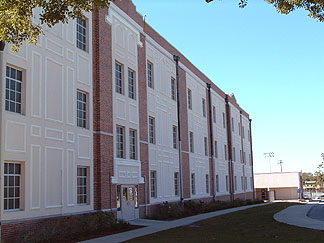 View of the north side facing Osborne.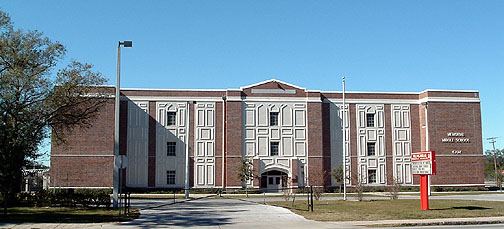 Front view from the Seminole Heights library across the street.
---
Other Tampapix pages on Seminole Heights area sights
Hillsborough High School Memorial Middle School Seminole Hts. Elementary School
Seminole Hts. United Methodist Church Seminole Motel Sign Arts Group Bo's Ice Cream
Seminole Heights Community Websites:
Old Seminole Heights web page History of Seminole Heights
---