Members of the Hillsborough Masonic Lodge, taken April 14, 1928 by the Burgert Brothers
Photo courtesy of Tampa-Hillsborough County Public Library System.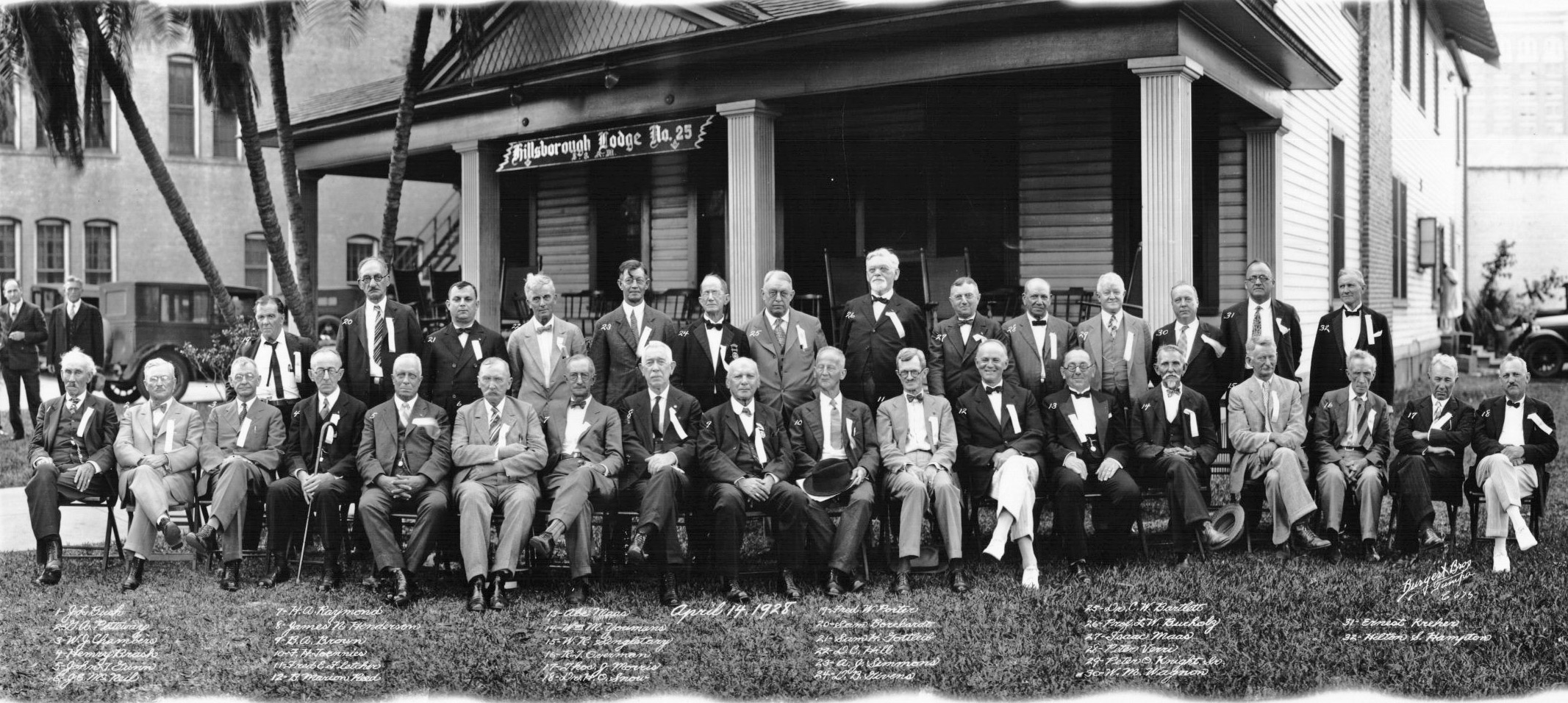 County commissioner John T. Gunn is #5, front row.
Other notables: #13, Abe Maas, president of Maas Brothers. #27 Isaac Maas, Gen. Manager of Maas Brothers.
See Maas Bros. history at Tampapix. #29 Peter O. Knight, attorney Holland & Knight, president of Tampa Electric Co., vice president of Exchange National Bank. See Peter O. Knight at "Tampa in the 1940s" at Tampapix.