Financing the Bridge
The initial plan for financing the project was to enlist the aid of northern capitalists. Many propositions were considered with this in view and at one time it appeared as though the negotiations were closed. It was soon discovered, however, that when the time came to confirm tentative plans in writing, that Wall Street money was a more costly article than preliminary arrangements indicated and that a high contract price for construction replaced a lower tentative bid.
Worse of all, Gandy learned that to get Wall Street's help he would have to relinquish control of the project. Gandy balked, broke off all negotiations, and decided to finance the bridge through the sale of securities to residents and winter visitors of Florida.
See Feb. 23, 1921 Evening Independent article on Gandy bridge investment opportunity
In 1922, Gandy bought out his partner H. Walter Fuller and persisted with the project to build the bridge. Despite his determination, Gandy refused to put one penny of his money into the project, so he faced difficulties in financing the bridge, which continued to encounter doubts about its profitability. During the summer of 1922, another Philadelphia businessman, Eugene M. Elliott, became aware of the project after meeting Walter Jones, a part-time resident of St. Petersburg and an unofficial representative of the city's chamber of commerce.
When Elliott and Gandy first met, they talked almost continuously for nine days, and Elliott became convinced he could finance Gandy's plan. According to Elliott, he did not need to earn money because he was already financially secure, but he became captivated with Gandy's bridge because the seeming impossibility of it challenged the self-acclaimed financier. From that point on, Elliott became a key player in making the Gandy Bridge a reality.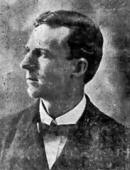 In 1909, H. Walter Fuller, president of the St. Petersburg Transportation Co. and manager of the Florida West Coast Co. city electric company, St. Petersburg and Gulf railway and Johns Pass Realty Co., gave an interview to the Independent. He expected a wave of prosperity to sweep the country in the following year. Fuller, "one of the live wires," was a driving force in developing the city. He made, and lost, fortunes. Among his careers, he was a road builder and developer (Jungle and Pasadena subdivisions, Treasure Island). He built an electric plant at 16th Street N and First Avenue, and helped extend Central Avenue from Ninth Street to Boca Ciega Bay. Fuller envisaged a bridge to Tampa, which George S. Gandy later built. He died in North Carolina in 1942, at 74