DID YOU KNOW? Velia Martinez Was A Tampa Native
Spanish-language theater and television performers mourned the passing of Velia Martinez -- actress, singer and former nightclub dancer -- who died Saturday, May 22, 1993 in Miami, at her Westchester home after a long illness. She was 79. "She was one of our great, great actresses of stage and screen," said Marta Perez, a Cuban singer, after paying her respects at Rivero Funeral Home in Westchester. Fellow performers remembered Martinez -- who played grandmother Adela in the PBS series "¿Qué Pasa, U.S.A.?"
Velia Martínez was born Velia Martínez-Febles on June 14, 1913 in Tampa, Florida, to Cuban father Cristobal Martinez and Florida native mother Amparo Febles (whose parents were Cuban).


The first U.S. census Velia appeared on was the 1920 census. Her father was on the 1910 census, but had died by 1920. Velia's mother, Amparo Febles, was listed as a widow in 1920. Other children in the home were Aracelia, Ophelia, Evelio and Iva (Idalia). The oldest Martinez children, Onelia and Angelia, had already married and moved away. Aracelia and Ophelia both worked as cigar makers in a factory.
In 1941, Velia settled in Havana, where she became a well-known show business personality. In 1945, while in Mexico, she married the Cuban actor, producer and writer, Ramiro Gómez Kemp (1914-1981). They had two daughters Georgina and Mayra Gómez Kemp. She was an accomplished dancer and cabaret star, she performed in Cuba's most prestigious theaters including the Montemarte. In 1945, she played the title role in the play Filomena Marturano in Havana's Thalia Theater, which is considered her pivotal role in her career. In 1958 she acted opposite Errol Flynn in the movie The Big Boodle.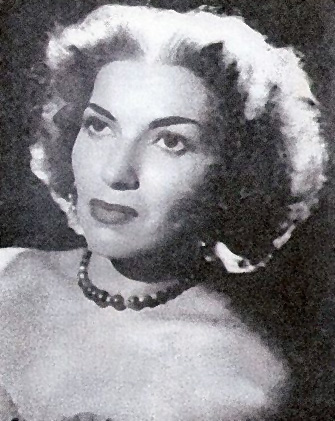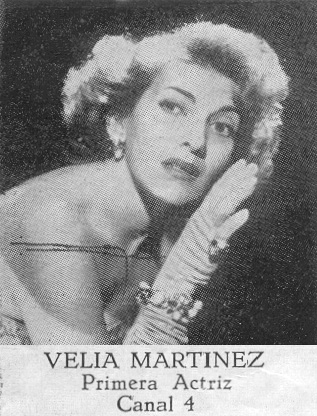 Ramiro Gómez Kemp
She left Cuba in 1960 with her family and lived two years in Puerto Rico where she appeared in a TV soap opera Yo Compro Esa Mujer (I'll Buy That Woman). In 1962, she came to Miami and continued performing on stage. In 1965 she appeared in My Son Is Not What He Seams, at the Marti Theater. In 1966, she appeared in the movie, The Devil's Sister as Carmen Alvarado.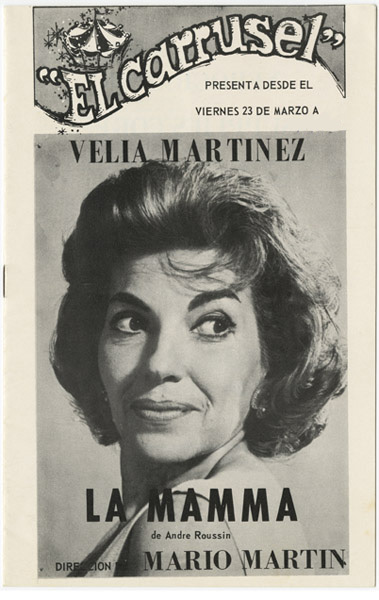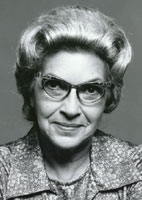 In 1977, she reached the pinnacle of popularity as the grandmother Adela in the PBS series ¿Qué Pasa, USA?. Her last great performance on stage was in 1989 in Luis Santiero's play, Mixed Blessings at the Coconut Grove Playhouse and her last television role was of Elena, a hair salon owner in the Univision series Corte Tropical in 1992.
¿Qué Pasa, U.S.A.? was America's first bilingual situation comedy, and the first sitcom to be produced for PBS. It was produced and taped in front of a live studio audience at PBS member station WPBT in Miami, Florida and aired on PBS member stations nationwide. The series initially ran for four seasons from 1977-1980 (39 episodes were produced) and continues to run in syndication.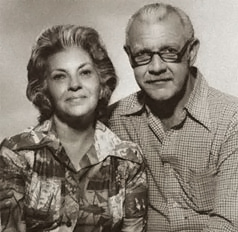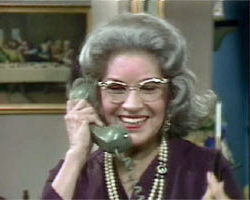 Velia and Luis Oquendo
The program explored the trials and tribulations faced by the Peñas, a Cuban-American family living in Miami's Little Havana neighborhood, as they struggled to cope with a new country and a new language. The series was praised as being very true-to-life and accurately, if humorously, portraying the life and culture of Miami's Cuban-American population.
The series focused on the identity crisis of the members of the family as they were pulled in one direction by their elders - who wanted to maintain Cuban values and traditions - and pulled in other directions by the pressures of living in a predominantly Anglo-American society. This caused many misadventures for the entire Peña family as they get pulled in all directions in their attempt to preserve their heritage.

The series was bilingual, reflecting the mix of language often heard in Cuban-American neighborhoods - from Spanish in the home and English at the supermarket to the inevitable combining of both into "Spanglish". The use of language in the show also paralleled the real-life generational differences in many Cuban-American families of the era.

The Peña Family -

Antonio & Adela
Juana & Pepe
Joe & Carmen

Top to bottom:

Luis Oquendo & Velia Martínez
Ana Margarita Martínez-Casado & Manolo Villaverde
Rocky Echevarría and Ana Margarita Menéndez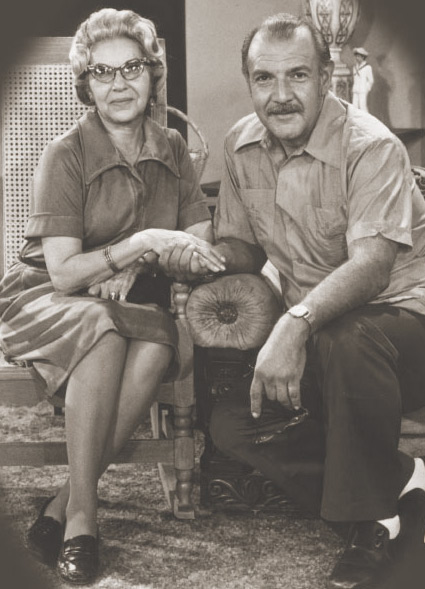 The grandparents spoke almost exclusively Spanish and were reluctant, or even hostile at times, towards the idea of learning English (one memorable episode featured a dream sequence where Joe, the son of the family, dreams about his grandparents speaking English exclusively and being unable to understand Spanish at all. Also in the dream Joe along with his sister Carmen can't speak English at all). The grandparents' struggle with English often resulted in humorous misunderstandings and malapropisms. The parents were more or less fluent in English, though with a strong Cuban accent, and would alternate between the two languages or code-switch depending on the situation. The children, having been exposed to American culture for years, spoke primarily in slightly accented colloquial English, but were able to converse capably in Spanish as needed (such as when speaking to their grandparents), though one of the running gags of the show revolved around their occasional butchering of Spanish grammar or vocabulary.
Velia and her on-stage husband, Antonio "Abuelo" played by Luis Oquendo