Born in Tampa on Jan. 23, 1890, Blanche was the youngest of five children. Her father, Levin Armwood, Jr. was born in 1855 to slave parents in Colquitt, Georgia. Blanche's grandfather, Levin Armwood, Sr. moved his famiy to Enterprise, Volusia County after emancipation, arriving as a boy by wagon train from Georgia in 1866 where by 1880, they lived in Volusia County. Blanche's great uncle, John Armwood, had been a negotiator between the Seminoles and white settlers on the southern Florida Frontier, and early landowner when he homesteaded 159 acres in early Hillsborough County in 1890.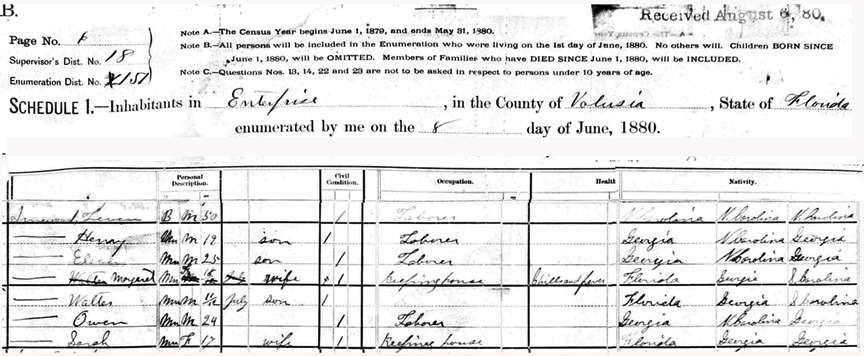 The 1880 census of Enterprise, FL, Volusia County
Leven Armwood (Sr.), age 50, laborer, born in North Carolina. With sons Henry, "Eleven" and Owen. Henry age 19, born in Georgia. "Eleven" age 25, born in Georgia, with his wife Margaret, age 18,born in Florida. She suffered from chills and fever. Their son Walter was 11 months old, born in July 1879. Owen was 24, born in Georgia and married to Sarah, age 17.
By the mid 1880s, the Armwoods moved to Tampa. They lived in Precinct 1, which in the early 1900s was their home on Constant Street until 1911. In late 1911 or 1912, Levin Armwood, Jr. moved to the home in Seffner where the family reunion photo below was taken.
Blanche's mother, Margaret Holloman, was one of 12 children. Margaret's father, Adam Holloman (b.1838 d. 1905), owned citrus groves and was Hillsborough County commissioner from 1873 to 1877. Margaret's grandfather, Mills Holloman (b.1895 d. 1882) was also a citrus grower who served as Hillsborough County commissioner, from 1868 to 1871.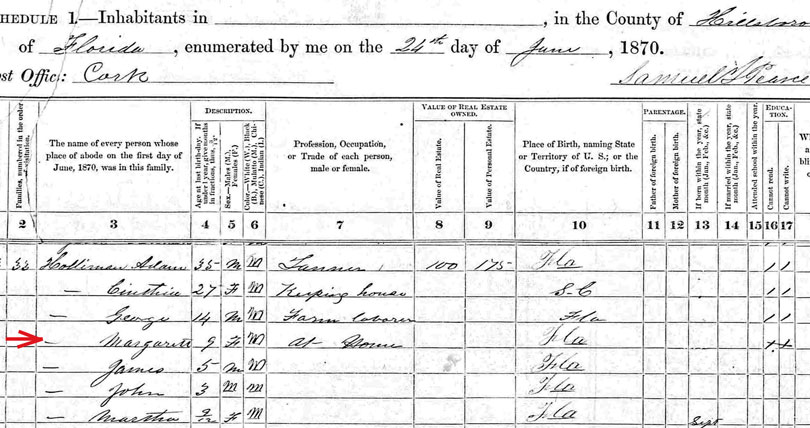 The 1870 Census of Hillsborough County shows 9-year-old Margaret Holloman living with her brothers and sister,
and her parents Adam and Cristine Holloman.
Levin Armwood, Jr. and Margaret "Maggie" Holloman married in 1878. Together, Levin and Margaret raised a family which extolled traditional Christian values of hard work, thrift, and love of God. With the aid of his father-in-law and perhaps some assistance from the Freedmen's Bureau, Levin Armwood, Jr. also became a citrus grower. A trusted member of the community and pastor in his church, Levin Armwood, Jr. was Tampa's first black police officer as a deputy sheriff and Supervisor of County Roads constructed by prisoners. Margaret earned extra money as a dressmaker. Three children, Walter, Idella, and Blanche survived to adulthood. All became model citizens. Walter, an architect, became professor at Bethune-Cookman College and principal of Brewer Normal School in South Carolina. He and his father jointly owned "The Gem", which was for many years Tampa's only black-owned drugstore. During WW1, Walter was Florida State Supervisor for the U.S. Bureau of Negro Economics. Idella, a licensed businesswoman in 1910, was a shopkeeper, Home Economics teacher in Hillsborough County, officer in the Lilly White Society, and remained active in women's clubs and community activities.
Armwood family reunion at the home of Levin Armwood, Jr. in Seffner, Dec. 25, 1912
Photo from Exploring Florida, Courtesy of the Special Collections Department, University of South Florida. Digitization provided by the USF Libraries Digitization Center.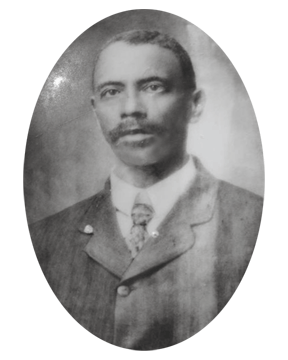 Levin Armwood, Jr.
Place your cursor on the image to see persons identified. Special thanks to Levin G. Armwood, P.E., a grandson of Walter and Hattie V. Armwood, for providing identification of persons in this photo, unless otherwise noted below.

1Identification of Maggie Holloman Armwood is based solely on a comparison of appearance to the lady identified as Maggie in the circa 1920s photo seen later in this feature.
2The infant in the arms of Hattie V. Armwood identified as John H. Armwood, Sr. could be Levin Armwood (III), depending on the accuracy of the photo date, which was provided by John H. Armwood, Jr. According to the 1920 census of Walter and Hattie Armwood, their son Walter Jr. was born in 1908, their son Levin was born in 1910, and their son John was born in 1912. It is estimated that Walter, Jr. here appears to be around 4 years old, placing the year of the photo as 1912, thus leading to the conclusion that the infant is John.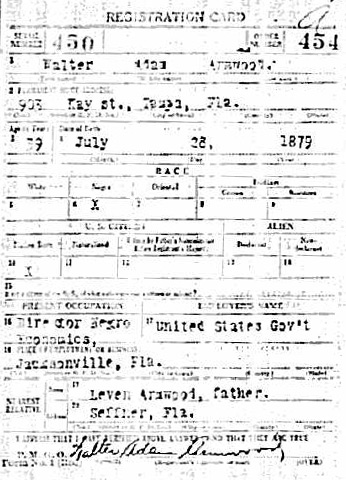 The World War 1 draft registration of Walter Adam Armwood shows he was born July 28, 1870 and was 39 years old. He lived at 903 Kay St. in Tampa, and his father Levin Armwood lived in Seffner. Walter's occupation was Director of Negro Economics and was emplyed by the U.S. Government in Jacksonville, FL.
By Levin G. Armwood, P.E.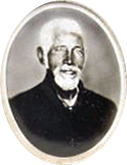 It is believed that all the Armwoods are related and I believe they originated in Maryland in the 1700s. The group photo is arranged around my great great grandfather, Levin Armwood I. He is the bearded man. He really is as tall as he looked; they say he was around six foot six or eight. The old men or either side and slightly in front of him are his sons. [Marked in yellow, Owen and Levin, Jr., with other two sons Lewis and Henry] The younger men in front of them are from the next generation. Their children are in the front.
I don't know if this house in Seffner is still standing. My uncle Henry P. Armwood Sr. said he had visited it in the eighties and it was still there except the front porch was screened in. He also discussed the photo with me, but he wasn't born at the time it was taken. Walter Adam Armwood, my grandfather, who was among other things, a dean at Florida A&M and president of Brewer college in South Carolina and during WWI, was the Director of Negro Economics for the State of Florida. As the director, he traveled the state working to resolve race problems, often caused by the KKK, that might slow the war effort.